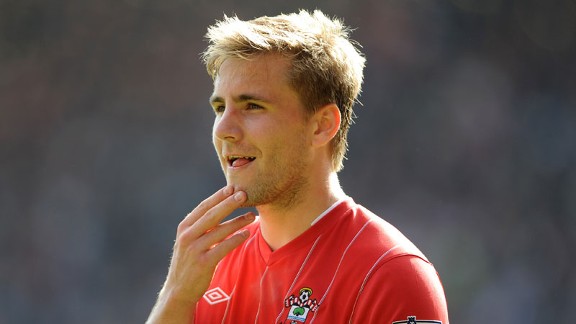 PA PhotosShaw has committed his future to Southampton.
During a summer transfer window the speculation and excitement is all about 'new' players joining the club and how much is being spent on stars from other teams. While it is great news for Saints fans that the likes of Dejan Lovren and Victor Wanyama have arrived, the club have been hard at work doing equally important business within the walls of St. Mary's.

Saints have long prided themselves on producing their own talent, and while the signing of players on big transfer fees may be a relatively new thing, keeping the conveyor belt of talent turning certainly isn't. When Saints hired Mauricio Pochettino, one of the reasons given was that he had gained a reputation for nurturing young talent, making him a perfect match for a club with one of the top academies in Britain.

So it has pleased me greatly to see a mix of positive transfer news with young Saints signing new deals and first-team professional contracts. Goalkeeper Will Britt and forward Omar Rowe have signed their first, as well as (and most importantly) Luke Shaw while Callum Chambers and Lloyd Isgrove have been given extensions to their deals and have joined the first team on their training camp in Spain.

For Saints, as a business to both succeed on and off the pitch it is important to get the balance of homegrown talent and big money superstars right. Sometimes you need an instant fix to a certain area of the pitch, but with the level of talent playing in the youth teams Pochettino can also play the long game with others. After all, for every player that makes the grade in this day and age is another £12 million saved on a transfer.

Evolution not revolution has been part of the reason Manchester United have been so successful under Sir Alex Ferguson, integrating young players from their academy with the odd big money transfer. Their record speaks for itself, and while I am in no way suggesting we can emulate them, it is certainly a model that makes for a good basis of success.

Every kid that walks through the doors at Staplewood is potentially the next Shaw, Walcott or even Bale, making them assets from both a playing perspective and financially.

It is exciting going into a new season to think who might be the next youngster at Saints to make the breakthrough like Luke Shaw and James Ward-Prowse did last season. For years we have been producing Premier League quality footballers, and now we have the Premier League stage for them to play on.

With the news that Shaw in particular has decided to commit his future and not move on, Saints can really begin to plan their strategy over the coming seasons rather than just the next. We are on the verge of something good here, you can see the positivity in every players face on the training ground. All we need to do is strike the right balance and Saints could be a major player for years to come.

Keep the faith.