Positional sense: Southampton's central midfield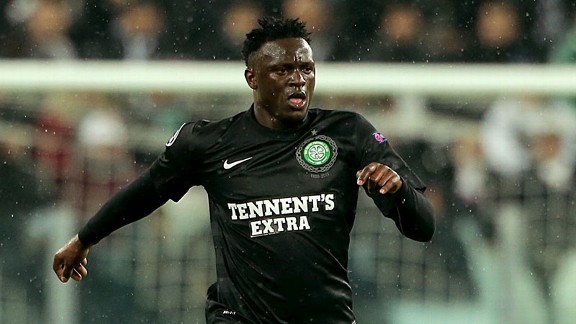 PA PhotosCeltic's Victor Wanyama
It is fitting that I am looking at this area of the pitch while rumours continue to grow about Southampton's possible transfer moves for Valencia's Ever Banega and Celtic's Victor Wanyama.

Based on last season's performances it is almost unthinkable that Mauricio Pochettino would be looking to either replace runaway player of the year Morgan Schneiderlin or the ridiculously dependable Jack Cork.

Schneiderlin's season was verging on the immaculate, his combative, technically superb, polished performances seeing him make the whoscored.com's 'Most Effective XI' alongside the likes of Xavi, Franck Ribery and Lionel Messi! When partnered with Cork (upon his return from injury) there was a notable upturn in Saints' fortunes as Cork provided the steady foil, barely putting a foot wrong all season and the pair became a fantastic link between defence and attack. Arguably, and many fans from other clubs started to admire them, up there with the best pairings in the league.

In backup Saints already have Steven Davis (another whose performances, once MoPo took over, drastically improved) who proved more than capable, and youngster James Ward-Prowse, who recently made it clear in an interview that he wanted more first team football.

You could put forward a very good case that central midfield is the strongest area in Saints' arsenal, in fact I think you would find it very difficult to claim otherwise. So why does it seem that Saints top targets all seem to be in that position?

Firstly, it is perfectly feasible that MoPo may want to play a three in the centre, when Davis started games last season as opposed to the likes of Ramirez it certainly gave a more defensive/three man central feel to the lineup.

Secondly, in all the talk of improvement and pushing the club on to the next level it is perfectly acceptable that MoPo thinks he can improve on what he has. Perhaps not Schneiderlin or Cork, but, and I know this won't be universally popular, is Davis the level of player to take the club up a level? Don't get me wrong, his performances last season were by no means poor (though he took some time to adapt) but at times his passing was unreliable and for me he often went missing in games. Undoubtedly the likes of Wanyama and Banega would be an improvement.

Thirdly, as has been highlighted in the previous positions I've looked at, and let's face it, is relevant to the whole squad, 'strength in depth'. If MoPo decides to play a three, this will become particularly important. As the engine room of the team, the central midfielders are the most in need of some rest and rotation, it be nice to have four or five quality members of the squad to call upon.

I think it is unlikely that Saints will sign both Banega and Wanyama, they might not even sign either, but going into next season with one of those, Cork, Schneiderlin, Davis and Ward-Prowse (I'm certain this kid is the next Paul Scholes) will be pretty satisfying.

Verdict: Strengthen the central midfield position? Yes. But only if it is a player who can truly improve the squad.

p.s. If Saints sign a central midfielder in the next 24 hours, will I take the credit? Yes. Yes I will.

Keep the faith.