In the know? Off you go...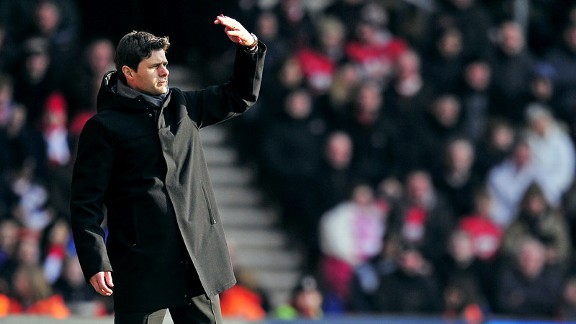 Glyn Kirk/AFP/Getty ImagesMauricio Pochettino's side have only conceded two league goals this season.
Well, the season is two weeks over and just as we thought we could take a breath and enjoy (loosest sense of the word) England v Ireland, it all starts again.

Yes, not only have I already completed my first 2013-14 season preview questionnaire, but the whole shape of Southampton Football Club is changing before our eyes. Well, at least according to those fantastic public servants, the 'In the know' crowd.

That's right, so far in the two weeks since the season ended, the club has been put up for sale, changed its strip manufacturer (that one is true), got a new shirt sponsor, let the manager go to Benfica, loaned Jay Rodriguez back to Burnley, tried to sign Carlton Cole, tried to sign the out-for-10-months Glen Murray, tried to sign everyone who's nationality is Spanish, sold Rickie Lambert to West Ham, Morgan Schneiderlin to Arsenal, Luke Shaw to Chelsea, changed the design of our badge, that Oh my God everyone is going to so hate, changed the club colours to black and gold, banished our beloved stripes for eternity and destroyed the very rules by which we live our lives!!!!!

That is what annoys me about the self-proclaimed 'in the know' gang; it's never good news is it? They are always the bearer of the damning, of some supposed outrageous behaviour of the club or of the selling of a star player or the buying of someone we won't want. They are never desperate to show their prowess with a great piece of positive propaganda. That is not on their agenda at all.

Of course, they are wrong 90% of the time, which is just as well. Some of them claim to be football agents, some of them claim to have spoken to somebody close to the club, and others aren't even that subtle, "my brother's mate's nan has just bought Morgan Schneiderlin's house. He's on the move".

This level of rumour pretty much sums up what is so great about the internet (bring back the good old days when ceefax delivered our gossip), and at the same time why it is a wretched hole swallowing up the weak and needy. What feeds these people? Who are the only people worse than these protagonists of rumour and doom? The believers. The worried. Those who hang on every word and take it as gospel.

All clubs have those don't they? Yes of course they do, but at Saints we have cornered the market on it. It comes following a period of such disaster for the club that even the most optimistic Saints fan is nervously waiting for the walls to come crashing down around us. They will pounce on the very sniff of a photoshopped homemade kit design and wax lyrical about its hideous lack of respect for tradition. They will scour football rumour sites and wail at the inhumanity at the reported fire sale of all our best players.

We're scared of success. We don't know what it's like. It doesn't happen to people like us. We don't know how to react to it. So we fight it off. We need that hit of despair. It doesn't matter if it's about a player, the kit, the season ticket prices or even one of the 'technical partners'. If you're changing it, we don't like it and we reserve our right to react negatively to it.

It will all come out in the wash (something I have heard from someone close to the club about the stripes on the new kit by the way....)

Keep the faith.