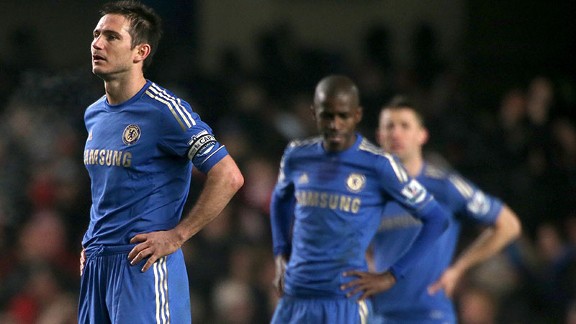 GettyImagesSouthampton are keen to heap woe on Chelsea again
Thankfully, the international break is over, and we can stop worrying about the performances of our mediocre national team. The Premier League is back.

Saints welcome the champions of Europe on Saturday, in the most rearranged fixture in history. Originally planned for Saturday at three, it was moved to Sunday at four for television, only for it to be moved back to Saturday at three at the request of the visitors!

Don't get mad. Get even.

Rafa Benitez's Blues will start a run of four games in then days as Chelsea are still fighting it out on four fronts, hence the rearrangements. With points even more precious than usual at this time of the year for those unfortunate souls in the perilous positions at the foot of the table, how does MoPo and his Saints team go about despatching their West London counterparts? Here's how.

Firstly, play them at the start of a run of a four games in ten days. Handy. Rafa loves a squad rotation and a trophy and I can see him fancying the FA Cup and the European Carling Cup to give a touch of shine to his rather unpleasant Chelsea tenure. With one eye on Manchester United on Monday and Rubin Kazan on Thursday, Benitez might be tempted to rest a few of his stars on Saturday.

Secondly, hope that Juan Mata doesn't play. See point one, this is a distinct possibility. The Spaniard is Chelsea's top scorer on the road, scoring eight of his ten goals this season on the road. He also tops their assist list away from home, and well, at the risk of stating the obvious, is their most consistent performer.

Thirdly, hope Bentiez prefers Ba to Torres up top. What? Yes, you read that right. Ba has yet to register a league goal or assist on the road for Chelsea. Torres has three of each.

Fourthly, play the game at the Dell. Saints are yet to beat Chelsea at St. Mary's in 5 attempts, their last home victory over the blues coming in November 2000.

Fifthly, and most importantly. Play like they did against Liverpool. In that form any team will struggle to beat Saints, especially at home.

So there it is, two achievable steps, two Saints have no control over and one completely impossible one. I'm not an official consultant you know? What more do you want?

On a serious note, Saints have showed in home victories over Manchester City and Liverpool, that this young squad has an abundance of potential, and on form, look like a top ten Premier League side. Find some consistency and Saints should be able to leave that relegation battle behind. Starting on Saturday Saints can determine their future early.

Keep the faith.