Toppling Chelsea's tinkerman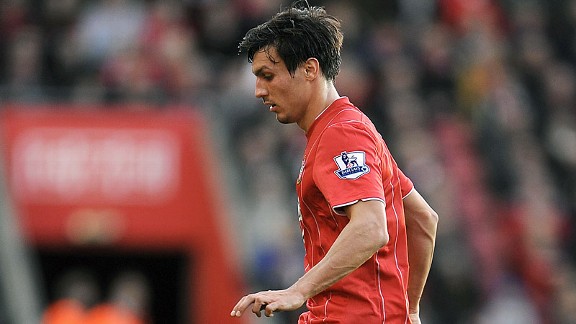 Tom Dulat/Getty ImagesJack Cork will come up against his former employers Chelsea
Rafa Benitez' name was mud with Saints fans on Wednesday as he decided to leave out several of his key players against QPR. Of course, the Blues then went on to lose, meaning their West London rivals gained a couple of points on Saints and everyone else down at the bottom.

But why did he rest them? Does he want them fit to face Saints on Saturday? You bet your life he does. This wasn't a case of Rafa's usual squad tinkering that he gained a reputation for as Liverpool manager, but more of a preservation move on his hope winning some silverware.

As much as it was frustrating for a Saints fan to see him hand three points to QPR, I don't blame him for his actions whatsoever. Managing Chelsea is perhaps the most demanding job in football, and should Benitez wish to stay in the role he will need a trophy (and that might not be enough), and the FA Cup is looking like his best bet.

Saints will get their chance for revenge on the Spaniard on Saturday, and it would be sweet to take that trophy opportunity from him, but it is a complete role reversal for Saints. The expectations on Nigel Adkins are far less demanding (but equally challenging), keeping Saints in the Premier League, so many will wonder if Adkins himself will do some tinkering on Saturday and perhaps rest some his first choice players for the crucial game with Villa a week later.

As far as I'm concerned that is unnecessary. Rest players for the League Cup all you like, but this is the FA Cup. Still the oldest and most cherished cup competition in the world. At the very least it deserves respect from all its entrants. In addition to that, Southampton have a week's respite before travelling to Villa and I'm not sure asking footballers to play two games in eight days is pushing it. Saints can win this game. Chelsea are a little erratic and inconsistent at the moment, and we showed in the performance against Arsenal that we should fear nobody at home.

Every cup winner's run had to start somewhere, and while Southampton's first game may look like a tough one, let's not give up on the dream just yet. Some poorer teams have made the final in recent years, Cardiff, Portsmouth etc. and they would have all started thinking it was an impossible achievement.

I am a firm believer that winning breeds confidence, no matter what the competition, and what better way to go to Villa Park than on the back of a victory over Chelsea?

If one thing is certain on Saturday though, you can bet your house on a Demba Ba goal. Debutants pretty much always net against Saints, and he was so bad for Newcastle a couple of weeks ago lightening doesn't strike twice in the same place.

While a lot of the focus is again on the products of Saints' youth system, it will be a Chelsea old boy that could be the key for the home side. Jack Cork has been nothing less than immense for Saints since his return from injury, be that in central midfield or at right-back and as someone who spent 99% of his five years at Stamford Bridge out on loan will be keen to show that he has made the transition into a Premier League player with much success to those who deemed him not good enough.

In a week where Saints have honoured club legend Terry Paine M.B.E. by making him honorary president, an FA Cup meeting with Chelsea will turn Southampton's thoughts to another legend, Peter Osgood who sadly passed away in 2006. A hero for both sides, and cup winner with Saints there has been talk of a ninth minute applause from both sets of fans. Hopefully this will happen and it is great to see the club embracing its history.

FA Cup 3rd round day is still a special one in the footballing calendar for me, and it epitomises the hope and despair of giving your heart to your club. Let's hope at five o'clock on Saturday afternoon Saints are in the hat and not in the doldrums.

Keep the faith.