Saints gift Spurs the points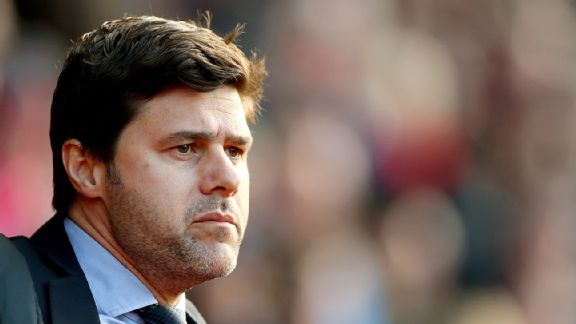 Paul Gilham/Getty ImagesMauricio Pochettino's Southampton were plagued by defensive errors in their 3-2 loss to Tottenham on Sunday.
Happy Christmas Spurs! With best wishes of the season from Southampton Football Club.

That is the message that should have accompanied the gift-wrapped three points that Saints handed to Spurs interim boss Tim Sherwood in a game that was an end-to-end, scrappy affair and a masterclass in how not to defend.

- Report: Southampton 2-3 Tottenham

Spurs were no great shakes themselves, but with a makeshift Saints back four and an extremely nervous goalkeeper in Paulo Gazzaniga, it was a veritable field day for "in from the cold" Emmanuel Adebayor.

Saints have impressed a lot of people with their defensive performances this season, with a defensive six of Artur Boruc, Nathaniel Clyne, Dejan Lovren, Jose Fonte, Luke Shaw and Victor Wanyama. Only Lovren was on the pitch yesterday and the difference was incredible. Nothing went right for them as a unit: the offside traps weren't working and the usual comfort with which they play the ball around among themselves was nowhere to be seen. All this in front of a young goalkeeper lacking in confidence, who stayed rooted to his line in all situations and it spelt trouble for manager Mauricio Pochettino.

This has been a tough run for Saints, but one that has clearly highlighted the need for some defensive strengthening. The players coming in -- with the exception of Calum Chambers -- who put in an admirable performance in the face of adversity don't look up to the Premier League standard, and with the transfer window open in a matter of days, the time to act is now.

The games don't get any easier in the next couple of weeks and it is a testing time for Pochettino. He will be hoping the likes of Shaw are fit sooner rather than later as he must be able to see the limitations of his backup as clearly as those in the stands can.

Expectations probably got a little too high after Saints' great start, but in a game where Spurs were clearly there for the taking, it is disappointing to see a defensive shambles gift them the points.

There were plus points of course: Chambers and Lovren did their best to organise the back four, Jack Cork had a great game and Adam Lallana, among a sea of hideously expensive players, was head and shoulders above anyone else on the pitch. It's important now that the crowd stay behind the team and not let sloppy individual errors create panic in the atmosphere. Saints will come through this as players return to fitness, but their expectation levels may need to be readjusted somewhat.

Keep the faith.