Saint Lallana off to Brazil?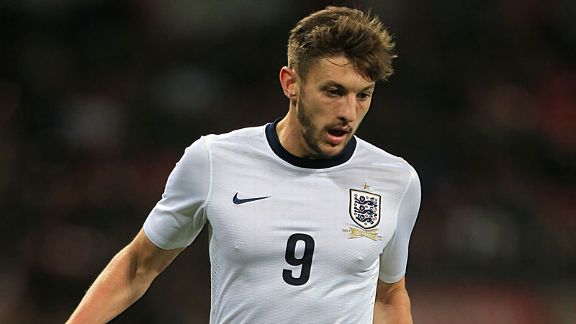 PA PhotosAdam Lallana was one of the few plus points against Germany.
To look back on two lacklustre defeats for the England team and find positives isn't necessarily an easy task, but that is what faces Roy Hodgson and his coaching staff between now and the game with Denmark in March.

From a Southampton perspective, it would be difficult to understand if they managed to not pick out Saints captain Adam Lallana as one of those positives. He was without a doubt one of the brightest sparks in a white shirt over the two games, particularly against the Germans on Tuesday night.

Showing his skill, work rate and great attitude, Lallana put several of his England teammates to shame. In a time when people often question the desire of players to put the effort in for the national team, he showed that you can be a "Fancy Dan" and get stuck in, too.

- Lomas: England Not 'A' Okay
- Davitt: Ruddy versus Forster

There were several glimpses of the Lallana skill that wows the St. Mary's faithful on a weekly basis, and this was playing in a role with England that was more restricted than he is used to. It took him a while to get into the game, stuck out on the left, the game often bypassing him as England focused their attention on setting off Andros Townsend down the right, and seemingly hoping one of his long-range pot shots would come off.

Once Lallana realised this was his chance, and he needed to get himself into the game, he showed his ability. Coming inside to get the ball he put in a shift that was as good (if not better) than any with three lions on his chest, making him a shoo-in for the next squad, I would imagine.

For the other Saints players, it wasn't as positive a get together. Rickie Lambert was denied the chance to make it three Saints players in the starting lineup against Chile after picking up a knock in training and, astoundingly, despite Daniel Sturridge putting in one of the most inept forward performances you are likely to see, was limited to a 20-minute cameo against Germany. As long as he keeps doing the business for Saints and getting goals, I would like to think he will get another chance in the next squad.

Jay Rodriguez had a difficult debut against Chile, in a game that passed him by somewhat. It was disappointing that Roy Hodgson chose not to give him another run against Germany, even for a few minutes. It is unfair of the people to write him off, though, as it isn't easy to adapt your game that quickly, especially against a decent side like Chile.

On the whole, in what were two games against very good international opposition, the Saints' players did the best that they could with the time they were given. Lallana was one of the true positives, and managed to shine among a poor England side.

In truth I would imagine the Southampton three might be looking forward to getting back to St. Mary's to rejoin teammates with a technical ability fitting their own and the much more important matter of a top of the table clash with Arsenal to prepare for.