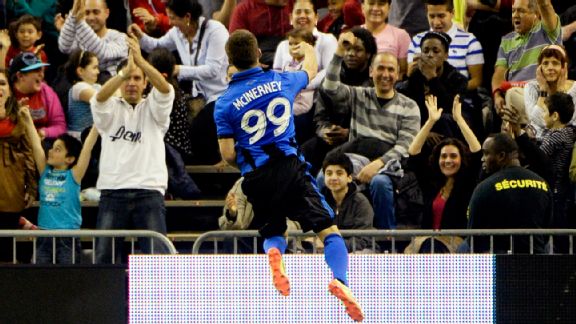 Eric Bolte/USA TODAY SportsJack McInerney celebrates his first Impact goal.

There's no time to dally because Clint Dempsey might score again before we get through the major happenings in Week 6 of the 2014 MLS season, and that just won't do.

Dempsey doubles down

It's cliche to paraphrase Mark Twain in regards to the demise of anything anymore, but in light of Clint Dempsey's two-goal performance in Dallas a week after his hat trick in Portland, it seems appropriate: Rumors regarding Clint Dempsey have been greatly exaggerated. Continue Reading...