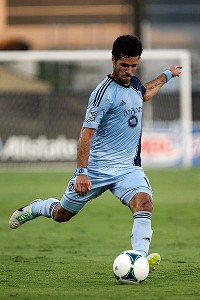 AllsportFeilhaber could be a key man for SKC.
KANSAS CITY, Kan. – When the 18th MLS Cup final kicks off at 3p.m. local time (live on ESPN and WatchESPN), all eyes will be on the respective midfields of Sporting Kansas City and Real Salt Lake.

Both teams rely on their men in the middle to not only dictate the game when in possession, but defensively as well. Kansas City's pressing style has flummoxed many an opponent, but it will face the ultimate challenge in a Real Salt Lake side that is adept at playing i's way out of pressure. Continue Reading...