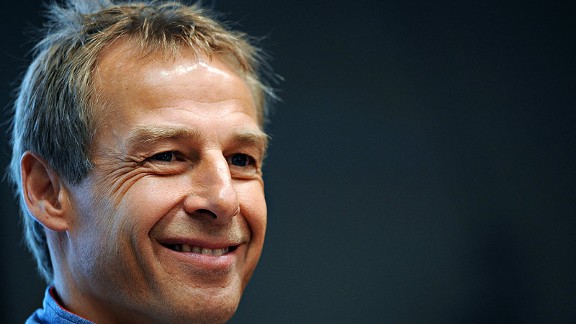 Arne Dedert/Getty ImagesJurgen Klinsmann is giving plenty of players a chance to impress ahead of World Cup qualifier.
The U.S. national team's roster announcement for the annual January camp always contains a little bit of everything: a few surprises, a few head-scratching omissions and a list of usual suspects.

Yet the difference this time is that with the Feb. 6 World Cup qualifier against Honduras looming on the horizon, there is an immediate chance for a select few to worm their way onto the A team -- and perhaps set themselves up for bigger roles sooner as opposed to later.

Nowhere is this more apparent than on the back line, where U.S. depth has been dangerously thin for most of this World Cup cycle. As a consequence, it leaves Los Angeles Galaxy defender Omar Gonzalez and Matt Besler of Sporting Kansas City in prime position to move up the depth chart. Both players have been on coach Jurgen Klinsmann's radar for a while now, and it would appear that Gonzalez, after recovering from a torn ACL last year, has the most to gain over the next three weeks.

"[Gonzalez] needs to show to us that he's ready, that he's ready for a big step into international football," said Klinsmann in an interview with Fox Soccer's "Goals on Sunday" program. "He needs to show us that he wants to break in, he needs to show us that he's ready to guide a back line, that he's ready to communicate a lot and take over responsibility."

But Besler will get his chance to impress as well. His game is less flashy than that of Gonzalez, but he is coming off an MLS Defender of the Year campaign with SKC and was brought in by Klinsmann in August for the friendly against Mexico. It will be interesting to see how his understated style of defending translates to the international level.

Questions persist up top as well, namely to see if Seattle's Eddie Johnson can build on last year's resurrection with the national team. The Sounders forward hasn't always handled prosperity well, but his banner 2012 season has put him in a great place both physically and mentally.

As for reigning league MVP Chris Wondolowski, it appears this camp is his last real chance to make an impression. At this point, Klinsmann is well-versed in what the San Jose striker offers; given the forward's heavy reliance on quality service to get goals, it's up to Wondolowski to display the kind of sharpness in front of goal that leaves the U.S. manager with no choice but to bring him along.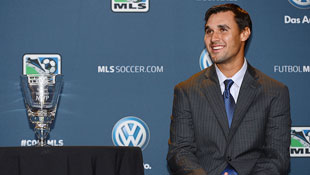 Harry How/Getty ImagesChris Wondolowski won the MLS MVP award in 2012 for a fantastic season; might this U.S. call-up be his last chance at the international level?

"He knows that between the top level with San Jose and the international level, there is still a big difference," said Klinsmann of Wondolowski. "But he's a pure giver. He gives everything he has in every camp and every training session, on and off the field. That's why he deserves to be on the national team roster, the national team group."

One player not on the roster is all-time leading scorer Landon Donovan, who remains in a self-imposed exile that appears now set to last beyond the Honduras game -- at least as it relates to the national team.

"[Donovan] is thinking about his future," said Klinsmann. "We stayed in touch after the MLS Cup final. He's not at a point yet where he knows what he wants to do. It's as simple as that. That's why we didn't invite Landon. We are curious as anybody else what his decision will be in the future, but right now he's not part of our camp."

Donovan's absence is clearly disappointing given the difficulty that the Honduras match presents. His vision and experience would have been more than welcome. But Klinsmann has no other choice but to provide emotional support to the Galaxy attacker, while at the same time focusing his attentions on the players in front of him.

And there are some other compelling stories to be followed as the next few weeks unfold.

New York Red Bull defender Connor Lade's inclusion counted as a downright shock, although it would appear that the San Jose outside back duo of Steven Beitashour and Justin Morrow are higher on the depth chart.

It will also be interesting to see what kind of inroads Brad Davis can make. The Houston midfielder has been out of the national team frame for far too long, having received the last of his five caps in 2010. But given his ability on the ball, both from set pieces and from open play, he would appear to have the kind of skill set that Klinsmann values.

To what extent that these players make an impact will be clear in due course. Klinsmann has stated that he expects six to eight players on the roster to make the trip to San Pedro Sula. Eight seems a little high but becomes realistic if Jermaine Jones and Maurice Edu arrive later in the month, as was reported by Fox Soccer's Rob Stone.

If Edu does indeed take part, even more reason to focus on the center back battle.