Reyna focused, energized by his New York challenge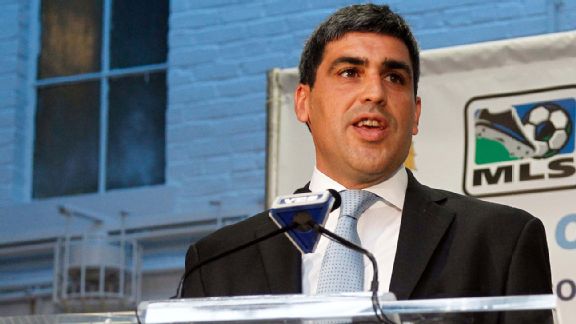 Debby Wong/USA TODAY SportsClaudio Reyna has a tall task ahead in New York but is under no illusions as to what must be done between now and 2015.
The task: to create a club from nothing, and one that is worthy of representing the global game in perhaps the world's most iconic city.

The timescale: Twelve months to go.

"It is going to be probably the fastest year of my life," said Claudio Reyna as he considered his unique challenge. The director of football operations of New York City FC is charged with overseeing a bold scheme, the product of an alliance between Manchester City and the New York Yankees, to fashion a glamorous arrival to Major League Soccer in 2015.

A century of caps for the United States and a three-and-a-half year stint in the Manchester City midfield mean he is well qualified for a role in the Premier League club's expansionist ambitions. "It is a great project -- that word is thrown out a lot but this really is one -- and it's just attracting good people," he added.

That is just as well a period of radical change. "We are a year away from competing," the 40-year-old said. "Literally we are doing everything from scratch. This year is really about building the organisation out all the way through. We are looking soon to have our training facility. Before I know we are going to be competing so it's just great to be in one of the greatest cities in the world and to be building a team to join a league that is growing."

Some of the foundations are now in place -- "we hired our head coach, we have an assistant coach," Reyna said -- and others cannot be yet. This is a football club without one essential ingredient: footballers. NYC FC are formulating plans, fielding interest and finding themselves the subject of speculation.

There was even a recent eye-catching report that Xavi will become their marquee signing. "That came out of nowhere," Reyna said. "There is nothing really to the story. It was on the back of his comments he made that he may not finish his career at Barcelona and the next thing you knew we were linked with him."

The combination of City's financial power, New York's status and Major League Soccer's fondness for superstars who raise the league's credibility means that other such rumours may still materialise. Yet while Reyna and head coach Jason Kreis study the lessons to be learned from David Beckham's spell in Los Angeles and Thierry Henry's time across the Hudson River with the New York Red Bulls, the message is that this is a squad that will be built from the bottom up, not the top down. It is about the rest, not just the best.

"It's nice to talk about the big names but Jason and I need complementary players as much as you need the star players," added Reyna. "I think that's what we have learned from the likes of Beckham and Henry going over there. It is important to build a well-rounded team as well."

That involves a suitable blend of nationalities. There will be a homegrown element but while Reyna is also looking across the Atlantic, NYC FC are also looking to get value for money. "We want to have American players in the team," he said. "There are players who would come across from Europe but a huge market for us is South America and Central America because you have a lot of talent and the salaries are a little bit lower."

As Reyna pointed out, the salary cap is a factor their parent club did not have to consider, but the knowledge acquired in England is proving useful. "We are tapping into the City scouting network," he said.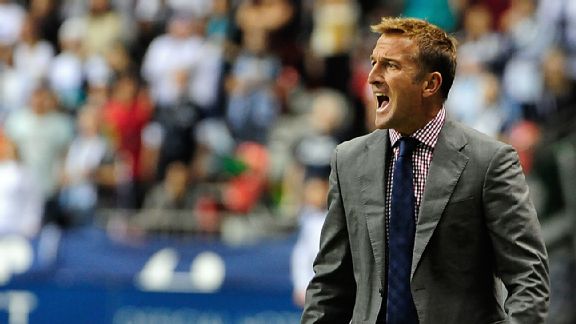 Anne-Marie Sorvin/USA TODAY SportsAs NYC FC's first manager, Jason Kreis is capable of the hard work required to build and grow a franchise.

Indeed, he has twin advantages. The backdrop of the new addition to the football landscape may contribute to its allure. Perhaps the Statue of Liberty and the Empire State Building explains the willingness of players to offer their services.

"There is a lot of interest from all corners of the globe," Reyna explained. "People would love to come and join us in New York City. We have a lot of players interested, not just designated players. It is very, very exciting." In the quest to sign 24 footballers, it will also be very busy. While time is of the essence, however, he cannot act too soon because of certain logistical problems.

"The difficult thing is we don't start playing until January which is the middle of the European season," Reyna said. "So if we signed a player, we don't have anywhere to send him. A lot of our transactions and movements will happen later this year."

And so the build-up to 2015 should be particularly packed. If the pace may not relent thereafter -- there could one day be a women's team to mirror the re-launched ladies' team in Manchester, with Reyna saying "we are definitely looking into that" -- the hope is that NYC FC can start with real impetus. One of its founders is optimistic.

"Hopefully we can make a big impact in the league," Reyna said. "We believe we can."