Picking Don Garber's brain on MLS expansion, salary cap and Beckham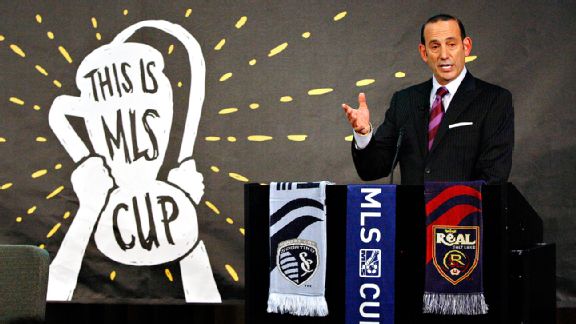 Noah K. Murray/USA TODAY SportsDon Garber continues to steer MLS toward a bright future, but there are still some issues that need to be sorted, including Chivas USA.
The skies are gray outside the hotel suite of MLS commissioner Don Garber. But the league's future is as bright as it has ever been. Eight years ago, the league embarked on an expansion initiative that saw it chasing investors and suitable markets. Now the opposite is true, with 19 teams taking the field this year, another two slated to begin in 2015, and another three by the end of the decade.

But as is normally the case with all things MLS, there is more work to be done. There are new television deals to be struck, schedules to be tweaked, the problematic situation surrounding the future of Chivas USA and David Beckham's future as an MLS owner.

Garber was kind enough to sit down and discuss all of these issues and more. The interview has been edited for brevity.

---

The league likely would have set an attendance record this year had there not been a significant drop for Chivas USA. What is your assessment of how that team is being run, and of its long-term prospects?

Don Garber: The long-term future of a second team in Los Angeles is bright. We have clearly not been able to capture the opportunity in the last couple of years that we thought we'd be able to after the success of the first few years. We're going to fix it. The Vergara/Fuentes family isn't pleased. It has not delivered the way they thought it would in terms of extending the Chivas Guadalajara brand. But I wholeheartedly believe that there is an opportunity for two teams in Los Angeles, a rival for the L.A. Galaxy, and we've got a lot of work to do to figure it out.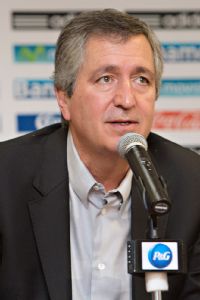 Miguel Tovar/Getty Images If form holds, Chivas president Jorge Vergara, above, won't be very patient with new sporting director Francisco Palencia.
How are you going to fix it?

DG: We'll figure out a way to fix it. I'm not going to talk today about what that plan is, but we have a plan, and we will fix it.

Does one of those fixes entail finding them their own building?

DG: There are a lot of things that need to get fixed with Chivas. Finding a soccer stadium for them to call their own is one of those elements.

So you don't foresee a scenario where the club could be moved or even contracted?

DG: Absolutely not. There is no chance that club is going to be contracted, and no chance that club is being moved.

There's an article by Bloomberg News that talks about instances where soccer-specific stadiums don't deliver the economic benefits that were promised to the surrounding community. The report specifically cites the situations in Commerce City, Colo., and Bridgeview, Ill. To what extent does that report undermine the league's message about the benefits of building these stadiums?

DG: I thought it was way, way too early to come to conclusions like that. These are financing programs that are structured for 20 to 25 years. Commerce City [home to the Colorado Rapids] has been around six or seven years, so I think it's premature to look at the first phase of a lifespan of a soccer stadium and come to conclusions about whether it's paid off.

Even in a place like Bridgeview, where the property taxes have almost tripled?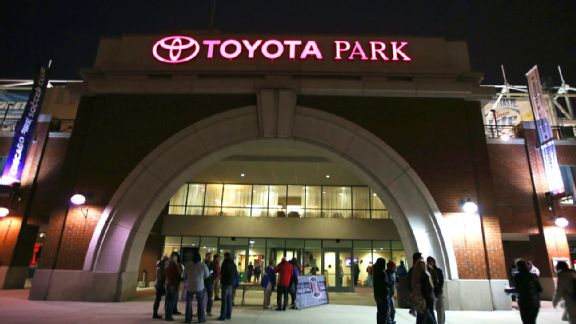 Tasos Katopodis/Getty ImagesToyota Park has failed to live up to the grand promises made when it was planned.
DG: Again, that stadium [home to the Chicago Fire] was built during the downturn and the capital structure of that deal was based on a lot of commercial revenue which needed to happen at a time when we were in the middle of one of the biggest economic downturns in our nation's history. So I think there's a long-term funding mechanism that is in place. ... But I'm confident that as in all public/private financed projects, I wholeheartedly believe they make sense for the community as well as the sport, and the individual investor and I'm sure our stadiums will do as well.

The playoff schedule had to go through two two-week breaks this year. What's your assessment of how that worked, and will we see similar approaches to the postseason in the future?

DG: It's not perfect with the calendar that we have, with a FIFA date right in the middle of the playoffs. We have very few alternatives other than reducing the number of games, adding significantly more Wednesday games, or entirely changing our playoff format. We are stuck a little bit between a rock and a hard place. It wasn't optimal. We felt the same way as our fans and our clubs did. There's no easy solution.

Sticking with the issue of moving to a standard calendar continues to come up, yet you keep reaching the same conclusions -- that it isn't workable. Given the difficulties of playing in the winter, why is this?

DG: We believe that we have not yet found the optimal competitive schedule that will work to deliver the best possible product and entertainment value for our fans. We've got to continue to work on trying to tweak the system until we're perhaps ready to take the big leap for a total change.

You said during the state-of-the-league address that the quality of play continues to rise. How do you measure this?

DG: We measure it with analytics. We measure it with goals, the amount of time the ball is in play, completed passes. We have an entertainment index, we have folks that look at player ratings and evaluating the skill level our players. We work with our coaches to get an understanding as to their view. So there's no doubt the quality is increasing. A lot of that is the development of the American player, which is the core of our rosters, increased budgets, the Designated Player rule, our investment in player development, these are all building blocks to help us improve the quality of play.

How can the level of play continue to rise given the continued expansion over the last few years?

DG: You have to remember that our league operates in a global market, so we have an unlimited source of players to choose from, as opposed to the NFL which is a closed market. If we add more teams, we have the ability to go out and sign international players. We've been expanding over time, and marrying our investment in player development and that allows us to have a broader pool of domestic players.

Along those lines, are you anticipating any changes to the DP rule or how the league handles international slots?

DG: Right now the roster structure and format will remain the same. We'll always look at tweaking the system and it's possible in the years to come we might do that, but there's no immediate plans on the drawing board right now.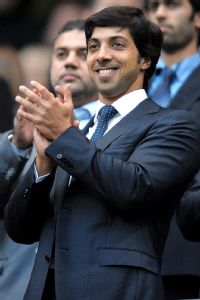 Andrew Yates/AFP/Getty ImagesThe infusion of rich owners into MLS, like Manchester City's Sheikh Mansour, doesn't mean the league will increase its salary cap.
What about the salary cap? Will that increase?

DG: The league operates at a deficit, a fairly significant one. We've got to try to find ways to reduce our overall losses, while still investing in everything that we do to grow the game at all levels, on and off the field. That''s not just about spending more money on players. It's about how we spend money in player development, it's about what facilities we have, what kind of marketing and fan development and digital offerings we have and what our broadcast relationships are, and how those broadcasters are promoting the game. As our business grows, our investment in all those areas will grow. It's not a chicken and an egg. We have to grow our revenues in order to do the things we need to do to be what we want to be. It can't be a continual investment spend, or it will end up where many other leagues have ended up, which is questionable viability.

But the Forbes article that came out with regard to the valuations of MLS teams said more than half the leagues teams were profitable.

DG: I read that and was intrigued. They certainly aren't looking at the same [profit/loss statements] and pro formas that I'm looking at. There's no doubt that the teams' asset values are growing, but the best way to ensure real value is have a team that is profitable, and not nearly enough of our clubs are profitable today -- and it's a real priority for us to try to address that.

You mentioned both Atlanta and Miami in the state-of-the-league address as expansion candidates. To what extent is Atlanta ahead of Miami given the respective stadium situations?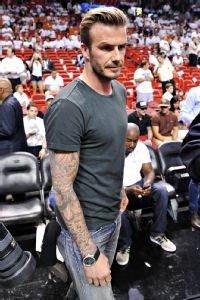 Steve Mitchell/USA TODAY SportsDavid Beckham has obstacles ahead if he expects to become an MLS owner shortly.
DG: Nobody is leading anybody here right now. We're working in both of those markets. The Miami project with David Bekcham certainly has an option associated with it. We have been working with David and Simon Fuller for quite some time now trying to see if there's an opportunity in Miami. We started meeting with Arthur Blank five years ago and they got beat out by Portland and Vancouver. He is a super-quality guy. Atlanta is a market that has had success with a handful of international games, and Mexico national-team games. The stadium is going to be centrally located. We're excited about it.

You listed some additional expansion cities at the state-of-the-league address. Could you go beyond 24 teams?

DG: We're not contemplating it at this time. But life is a long time. Who knows what the league will look like 20 years from now? My guess is that when I look into the crystal ball and we get the World Cup in 2026, we could likely have more than 24 teams.

Is that a hint that the United States Soccer Federation is going to go after the 2026 World Cup?

DG: No [laughs]. I was just being hopeful.

Beckham's option to acquire an expansion franchise reportedly expires at the end of the year. If Beckham's group is unable to secure a stadium deal in that time frame, how will that be handled?

DG: I don't want to talk in a public forum about a private business transaction. The clock is ticking. [Beckham] is working very hard to try to get something done in the timetable that he has. We're hopeful he'll be able to achieve that. We want a team in Miami. We're excited about David and his potential partners being the owners of that team, and we're encouraged by the handful of stadium sites that we've been looking at. I try not to think about the what-ifs until I know I have to.

New York City FC will begin play in 2015. Is the decision to play at Yankee Stadium temporarily a done deal?

DG: It's not a done deal. They have a lot of work to do over the next number of months to find a temporary location and continue to work really hard on finalizing a soccer stadium location. They are committed to a soccer-specific stadium. It was part of their expansion agreement.

Reports have stated that they are looking at a permanent site next to Yankee Stadium. Is that the leading contender?

DG: It's a site that they're looking at, but there are other sites that they're looking at. They are looking at sites in the Bronx. They're looking at sites in Queens. They're not just zeroing in on one site.

It seems like New York was allowed to enter the league without a stadium plan while Miami isn't. Why is this?

DG: NYC FC has an iron-clad commitment to a stadium plan.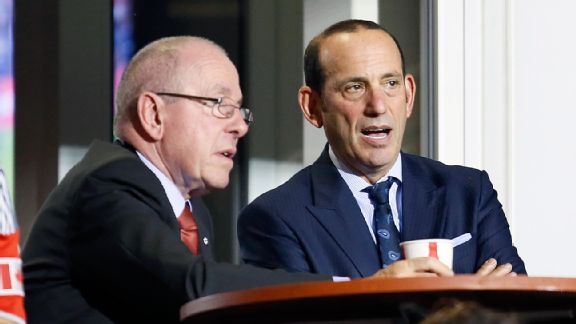 John E. Sokolowski/USA TODAY SportsDon Garber believes the Atlanta market has a ton of potential and a solid possible stadium situation.
So why make Beckham jump through these hoops?

DG: Because we at the league spent almost two years working on that stadium [for NYC FC]. We knew there was a deal that could get done. We knew if we were able to get the right ownership group, even if we had to play temporarily somewhere, they were committed to a soccer stadium and we knew that the stadium would be a key to their success. We were not going to go to Miami -- and that was part of our option agreement with David -- without having a definitive soccer stadium plan. We do not want to play temporarily for an indeterminable period of time because of the challenge we had in that market with the Miami Fusion.

In terms of TV, you talked about finding a partner that would give you the right scheduling and right marketing. Do you feel that's lacking now?

DG: We have a great partnership with NBC and ESPN, but we don't have a consistent time slot, and we have not had consistent promotion. There are times when our games are promoted a lot. There are times when our games aren't promoted at all. A lack of schedule consistency, time-slot consistency, and promotion and marketing consistency in my view has had some effect on our television ratings. If we're able to turn those three things around, I think it will deliver positive results as it relates to the growth of our television audience.

You mentioned having a dedicated day for televising games; hasn't that already been tried with "Soccer Saturday"?

DG: There was, but I look back at anything that happened in the past -- and I was part of that past for the most part -- as occurring at a time before the league really hit its stride. When you think about it, we had a destination point, and we had a destination point on Thursday nights for a while. It was before we had the size of the fan base that we had today. This year we'll have over six million spectators attend our games. In 2002 we were at 2.2 million, so it's a dramatic difference.