Will history repeat itself as MLS expands into Florida?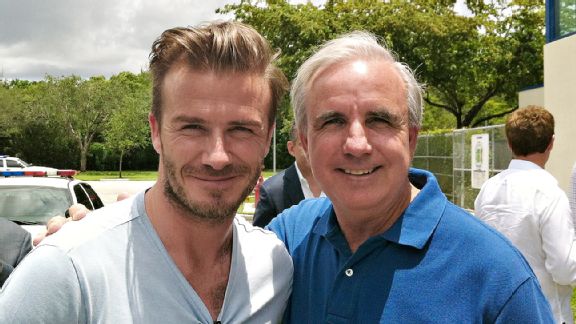 AP PhotoDavid Beckham may have plenty of star power but will have a tough challenge ahead in creating a strong fan base for his potential MLS club in Miami.
For Bill Manning, Jan. 7, 2002, is a date that is burned into his memory.

At the time, he was working as president and general manager of the Tampa Bay Mutiny, and on that day it was his job to break the news to the team's employees that MLS had decided to shut the club down.

"It was very difficult," said Manning, who now serves as president of Real Salt Lake. "[MLS executive] Mark Abbott came down and spoke to the staff along with me. It was a little surreal."

Two hundred miles to the southeast, a similar message was being delivered to the staff of the Miami Fusion. And just like that, MLS was not only out of Florida, but also out of the southeastern corner of the U.S. altogether. Reduced to 10 teams, the contractions marked the absolute nadir of the league's existence.

Almost 12 years later, MLS is re-entering the Florida market, with Orlando City set to begin play in 2015 and Miami -- with David Beckham likely to sign on as owner -- close to reaching the expansion finish line. And both the league and the Florida market are in many ways unrecognizable. The one-time 90-pound weakling of the North American sporting landscape isn't exactly a bully, but it has certainly been hitting the weights to an extent that MLS is now plenty capable of fending for itself. The league has expanded to 19 teams, with 14 of those teams operating in soccer-centric stadiums. New York City FC is set to begin play alongside Orlando in 2015.

As for Florida -- and the markets of Orlando and Miami in particular -- much has changed, as well. In Orlando, the city's makeup points to an ethnically diverse area in which the average age is 34, which is in line with the age of the average MLS fan.

In Miami, the demographics are also favorable. The baseball-loving Cuban-American portion of the local populace no longer makes up the majority of the Hispanic market, with immigrants from elsewhere making for a more soccer-friendly environment.

"As is the case across the country, this generation that were kids when the league began are now young adults in their 20s," Abbott said via telephone. "That's what's forming the backbone of the fan base and the supporter groups in many of our markets. It's happening in Miami like it is elsewhere.

"Then you have the changing demographics of the city. You have more people from other parts of the world, particularly from South America where soccer is the dominant sport. Miami has changed a lot in terms of its population over the last 12 years. So I think those two demographic shifts have changed the market."

But are those changes enough to warrant plunging headlong back into Florida? Answering that question requires first taking a look back as to why the league left it in the first place.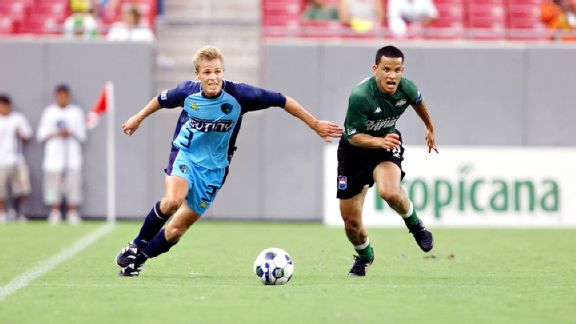 Andy Lyons/Getty ImagesMLS-run Tampa Bay Mutiny never stood much of a chance in developing a strong fan base by playing in Raymond James stadium, a 65,000 seat NFL stadium.
For the Mutiny, the reasons for contraction were relatively simple.

From the beginning, Tampa Bay was what was called a "league-run" team, meaning it never had an owner who had skin in the game and could provide the kind of passion to help make the business grow. Then there was the issue of its venue. And at the time of its dissolution, the club played its games at cavernous Raymond James Stadium, with its capacity of more than 65,000 seats.

"That was a different day and age for MLS back then," Manning recalled. "It was actually a really good market and we had a nice little fan base. But we played in such a big stadium that it was difficult to create demand. Fans knew they could get a ticket whenever they wanted. It was difficult to build a season ticket base like that."

Miami's situation was more complicated. Depending on whom you talk to, there were any number of problems that caused the team's demise.

One school of thought states that owner Ken Horowitz wasn't deep-pocketed enough to sustain the losses typical of investor-operators back then.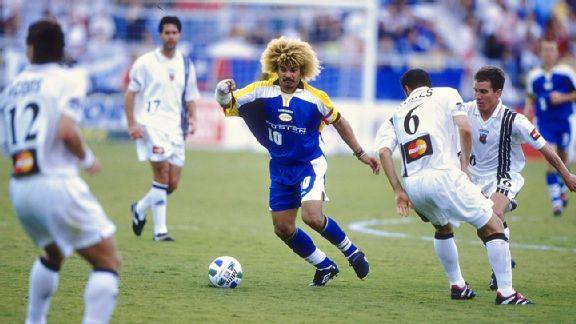 Getty ImagesDespite having stars like Carlos Valderama, the Miami Fusion folding due to a lot of poor decisions.
Others argue that the decision to play games at Ft. Lauderdale's Lockhart Stadium instead of in Miami was the club's undoing.

There are also allegations that early on, the club was mismanaged to the point that no amount of money could undo the damage. (Reached by telephone, Horowitz declined to be interviewed for this story.)

Abbott insisted that Horowitz was a good owner who "did everything he could" to make the Fusion a success. But Tom Mulroy has a different take.

Mulroy has worked as a soccer promoter in South Florida for more than 25 years. As an employee of Traffic Sports, he currently serves as the GM of the NASL's Ft. Lauderdale Strikers. From his view all of the aforementioned criticisms are valid.

"The stadium deal wasn't good, and then the management didn't do a good job," he said via telephone. "They overpriced tickets. They didn't value community relations.

"The one very, very good thing that the Miami Fusion did for MLS and for soccer, is I think MLS looked at how poorly they were run and said, 'This will never happen again. If anybody comes in, they're going to have a stadium. They're going to follow our philosophy.'"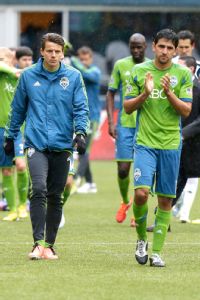 AP Photo/Ted S. WarrenMLS hopes that its Florida times will emulate the success of the Pacific Northwest this time around.
The ensuing years have seen MLS take those lessons to heart. The league has been astute in its choices of expansion markets -- and the ownership groups behind those teams -- whether it's been the three Cascadia teams on the West Coast or places such as Toronto, Montreal and Philadelphia in the eastern part of the continent. The building of stadiums has also helped the league get closer to profitability.

What's interesting in the case of Orlando and Miami is the two vastly different approaches that have been taken.

Orlando City's tactics have been to build the club from the ground up. OCSC has been seeding the marketplace in Central Florida for the last three years, fielding a team in USL-PRO. This has allowed the club to gradually build a fan base that last season averaged more than 8,000 fans a game during the regular season, an impressive number for a minor league side. The team also recently gained approval from both the Orlando City Commission and the Orange County for a funding package that will help build a 19,000-seat venue in downtown Orlando.

Such an organic approach has helped ease concerns that Orlando sports fans -- who haven't always embraced the NBA's Magic -- will stick with the club once the novelty factor wears off. OCSC president Phil Rawlins expects that the club will sell 12,000 season tickets during its inaugural season in 2015. Obviously, there is still work to be done, but there's every reason to be bullish about the club and market.

"We've been able to prove to the community that we're here for the long haul," Rawlins said. "We've worked to give back to the community in all sorts of projects. And the fact that we've put a winning team on the field has really endeared us to the community. They've seen us grow. They've seen us win. They've seen us develop as a club. That has really helped to get the fans to take the club into their hearts."

By contrast, Beckham's group, which reportedly includes Bolivian billionaire Marcelo Claure, has taken a more top-down approach. Once the ownership group and stadium situation are finalized -- both of which will take some doing, it should be noted -- the team will start from scratch.

Given Beckham's star power, and the fact that Miami consistently has the best television numbers for the World Cup and draws well when international soccer events come to town, it seems like a can't-miss scenario. But Miami poses some immense challenges.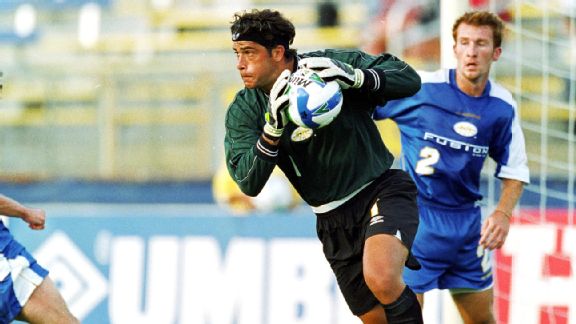 Eliot J. Schechter/Allsport/Getty ImagesThe Miami Fusion's decision to play in Fort Lauderdale instantly backfired and there were plenty of empty seats at Lockhart Stadium.
The competition for entertainment dollars is intense, even though as Miami Herald columnist Michelle Kaufman put it, Miami "in general is not a great sports town." The area already has the Dolphins, Heat, Panthers and Marlins, plus college sports. There is also horse racing, dog tracks, the beach and concerts galore. Then there's the rather fragmented populace, where many residents are from somewhere else and whose allegiance is usually to their former home.

"What happens is this is a cool, sexy place, but we don't have a melting pot," Mulroy said. "We have fruit salad. Everybody's in the salad, but nobody mixes in."

This isn't to say that a Beckham-owned team wouldn't be successful. The Englishman and his advisers are savvy business people and masters of marketing. But the margin for error appears to be much narrower than in Orlando. The vibe that comes up over and over again from people on the ground in South Florida is the venture can be successful "if it's done right."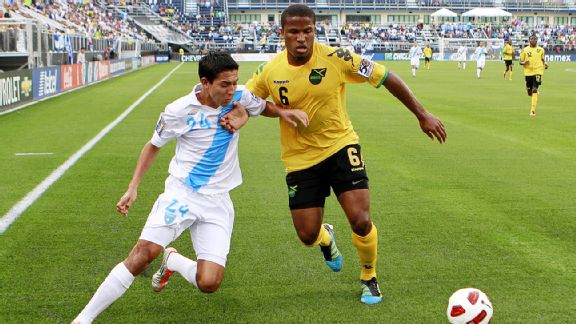 Marc Serota/Getty ImagesFIU multipurpose stadium is one of the many sites that David Beckham has considered for his potential MLS club in Miami.
"That stadium needs to be an experience," added Mulroy. "You can't just sit in a seat with a hotdog and watch a game. I'm not saying Beckham needs to do an underwear show every game, but they're not going to make it without big names here. That ain't going to happen. And they're going to have to have entertainment going on in the stadium. They have to have a first class stadium, great hospitality, the team has to have a storyline behind it; great players, not okay players."

But the reality is that "okay players" take up a significant number of roster slots on MLS teams, especially with expansion continuing to dilute the talent pool. It's one thing for Miami to draw 71,000 fans to Sun Life Stadium for a friendly featuring Brazil. It's quite another when a midtable MLS side is on show on a Wednesday night. Can a Beckham-owned team still draw when that is the case?

"I think [a Miami team] is sustainable because if we get it right, it won't be about the glitz," Abbott said. "That's a dimension of it but it goes back to the fundamentals. Do you have a stadium in the right location? Do you have the right kind of management for the team? Do you have the right ownership group in place?

"We welcome the excitement that can surround a club and what [Beckham] can bring to a club, but we know David also and we know that group would be committed to making sure the fundamentals are in place, which is what is going to make it sustainable."

Word out of the Beckham camp is that his group is well aware of all of the challenges, and is proceeding with caution, even as it tries to wrap up the deal by the end of the year.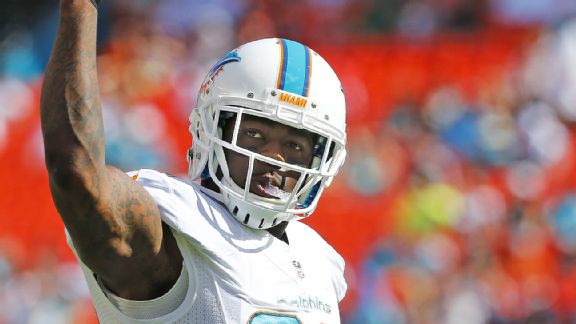 Joel Auerbach/Getty ImagesEven the Miami Dolphins struggle to consistently attract fans.
His advisers have studied the history of the sport in the area even as they try to look forward. That means building a stadium in the "urban core," as Beckham is fond of saying. Beckham is also well aware of the economic limitations of MLS teams and word is he hopes to blend star power while doing his utmost to establish local heroes.

In its search for a suitable stadium, Beckham's group has certainly been thorough, touring 30 different sites. Yet, that remains the primary stumbling block with Commissioner Don Garber making it clear during Tuesday's State of the League Address that a stadium plan must be in place before Beckham's group will be allowed in the expansion door.

If that obstacle can be overcome, then the challenge in both Miami and Orlando becomes one of execution. That will ultimately determine if MLS's return to Florida will be triumphant.