What's next for Bob Bradley?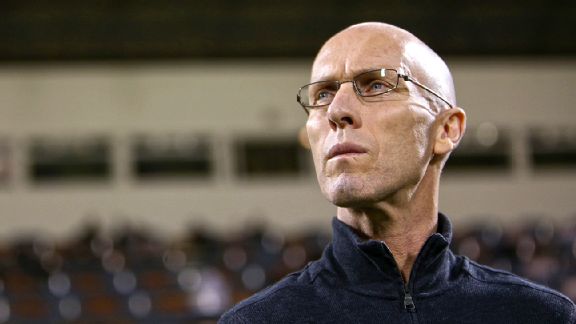 Karim Jaafar/AFP/Getty ImagesBob Bradley, seen here coaching Egypt, will have plenty of options in MLS but is thought to be considering options in Europe as well.
On the rare occasions that Bob Bradley has found himself out of work, it has never been for long.

When he was dismissed by the club then known as the New York MetroStars with three games left in the 2005 regular season, he was snapped up by Chivas USA less than two months later. In July of 2011, the U.S. Soccer Federation parted ways with Bradley, only for him to resurface as Egypt's national team coach the following September.

With Bradley available again following the Pharaohs elimination from World Cup qualifying on Nov. 19, it looks as though a more accelerated timeline could be in store. Vancouver-based publication The Province reported that Bradley was interviewed for the Vancouver Whitecaps' vacant managerial post, and is the leading candidate to replace Martin Rennie. Another published report from Soccerly.com stated Bradley had already been offered the job, and while he declined to comment on the reports via email, one Vancouver source told ESPNFC.com, "I think if [Bradley] wants the job it will be his."

Unfortunately for Vancouver, that's not as simple as it sounds, as Bradley is faced with a bit of a dilemma. Does he venture once again down the well-worn path that is MLS -- the Whitecaps would be mark the fourth MLS club he has managed -- or does he chase his dream of one day coaching a European side?

There is plenty that is appealing about the Vancouver job. The ownership is solid, and has shown a willingness in the past to spend money. The squad has some compelling pieces, including 2013 Golden Boot winner Camilo. Players past and present have generally lauded the way the club treats its players.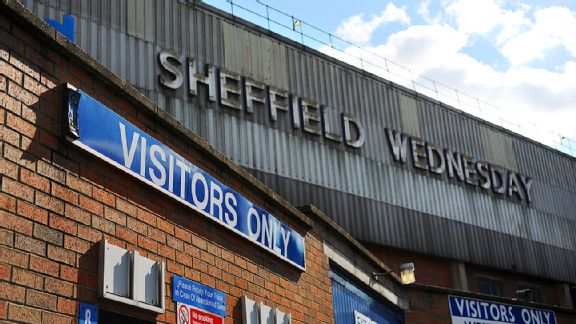 Michael Regan/Getty ImagesCould Bob Bradley be the next coach at Sheffield Wednesday's Hillsborough Stadium?
But Bradley has long stated that his ultimate goal is to manage in Europe, and jobs are beginning to open up overseas. While English Premier League side Fulham moved quickly on Sunday to replace Martin Jol with Rene Meulensteen, second-tier side Sheffield Wednesday parted ways with Dave Jones over the weekend and have yet to name a successor.

Published reports have touted Stuart Pearce, Paolo Di Canio, and Benito Carbone as the favorites to replace Jones, but a move for Bradley isn't out of the realm of possibility.

In an interview with ESPNFC.com's Roger Bennett last September, Bradley revealed that he had interviewed with EPL side West Bromwich Albion back in 2012. Obviously, the club opted to go with Steve Clarke, but the fact that Bradley was granted an interview speaks to the high regard with which he is held overseas, something that isn't likely to have diminished given the extraordinarily difficult circumstances under which he operated while managing Egypt. Wednesday also have a chairman in Milan Mandaric with U.S. ties, as he owned several teams in the old North American Soccer League.

Whether the Owls consider Bradley remains unclear, and his New York-based agent, Ron Waxman, declined to comment as to whether contact has been made with the club. But an additional option for the former U.S. manager is to simply wait and see what other jobs open up. If it turns out that any overseas interest in Bradley evaporates, he can then return to MLS at some point, where demand for his services is bound to remain high.

History has shown of course that biding his time has never been Bradley's style. But to achieve his ultimate goal, he just might be forced to play the waiting game.