ESPN FC's MLS Awards III: MVP, Best XI and Goal of the Year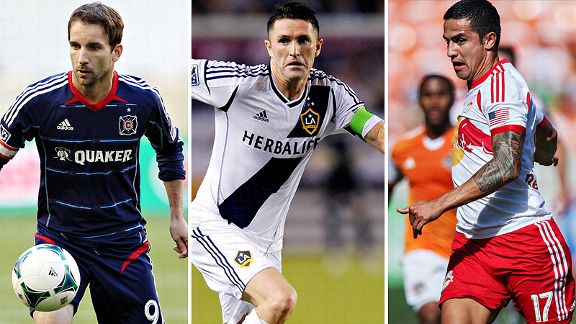 USA TODAY SportsMike Magee (l), Robbie Keane (c), Tim Cahill (r) all made strong cases of why they should be MLS's 2013 MVP.
ESPN FC has saved the best for last, as our panel of writers and editors reveal their choices for Major League Soccer's Most Valuable Player along with picks for the Best XI and the goal of the year.

Here are the panel's choices: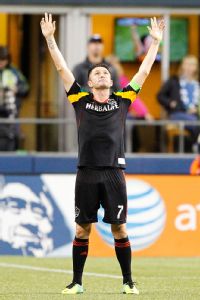 Joe Nicholson/USA TODAY Sports
Most Valuable Player: Robbie Keane, Los Angeles Galaxy (three votes)

Jeff Carlisle, senior writer: Keane

Had Keane been around for more of the regular season, he would have run away with the Golden Boot. That said, his 16 goals and 11 assists in just 23 games proved to be critical in keeping L.A. in the upper echelons of the league, especially in the wake of David Beckham's retirement, Landon Donovan's sabbatical and the midseason trade that resulted in the departure of Mike Magee.

Doug McIntyre, ESPN The Magazine writer: Keane

Simply put, without Keane, the two-time defending champion L.A. Galaxy -- who dealt with David Beckman's departure, Landon Donovan's hiatus and the trade of Magee early this season -- would not have made the playoffs in 2013. Sure, other players scored more goals, but none had to juggle the international obligations Keane did. The Irish captain's contributions went beyond the numbers. L.A.'s record with and without him in the lineup proves it.

Alex Labidou, general editor: Tim Cahill, New York Red Bulls

Maybe there's a bit of New York bias here, but in my opinion, the Red Bulls wouldn't have won the Supporter Shield without Cahill's massive jump in his second MLS season. If they didn't do that and performed as they did in the playoffs, talented team coach Mike Petke is probably on the chopping block. Twelve goals and five assists might not match the numbers of Keane and certainly not Magee, but that came from a withdrawn midfield role. Sometimes Cahill played behind the striker, and sometimes he slotted next to Dax McCarty to help on defense. That, along with the timeliness of his offensive production, usually in clutch moments, sealed the deal for me.

Let's not forget, the usually superb Thierry Henry had a substandard season by his standards.

Jason Davis, contributor: Keane

Magee was very good for L.A. and carried the Fire after his midseason trade. But no player was as consistently important to his team as Keane of the Galaxy. Keane led L.A. in goals and assists despite missing significant time due to international duty, and L.A. was not nearly the same team without him. It might seem odd to reward a player who missed so many league matches, but when that missed time crystallizes just how influential Keane was this season, giving him the MVP is a no-brainer.

Kristan Heneage, contributor: Mike Magee, Chicago Fire

Ignoring the conjecture over his trade, he's the most valuable because of the impact he had on Chicago. It's such a shame the Fire didn't make the playoffs, because it would have completed the season perfectly for him. As big a part as other potential candidates have been to their sides, Magee took Chicago from the depths of despair to the cusp of the playoffs.

See Also:
MLS Awards Part 1
MLS Awards Part 2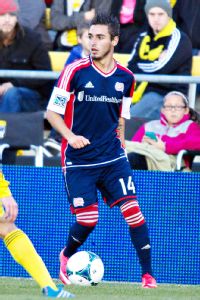 Trevor Ruszkowksi/USA TODAY SportsDiego Fagundez's breakout year pushes him into MLS's Best XI.
ESPN FC's Best XI

Goalkeeper: Nick Rimando (RSL)

Defenders: Matt Besler (SKC), Chris Klute (COL), Jose Goncalves (NE)

Midfielders: Diego Fagundez (NE), Diego Valeri (POR), Cahill (NY), Will Johnson (POR)

Forwards: Keane (LA), Magee (CHI), Camilo Sanvezzo (VAN)

Goal of the Year: Sanvezzo vs. Portland, Oct. 6 (four votes)


Carlisle, McIntyre, Labidou and Davis picked Sanvezzo's goal.

Heneage picked the runner-up: Adam Moffat's goal vs. New England.