ESPN FC's MLS Awards II: Top defender, goalkeeper and comeback player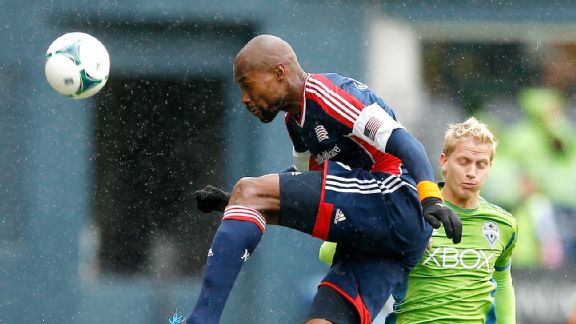 Otto Greule Jr/Getty ImagesJose Goncalves was a brick wall for the New England Revolution this year and rightly deserved his Defensive Player of the Year award.
After revealing the picks for the top Major League Soccer rookie, coach and newcomer of the year on Monday, it's time for ESPN FC's panel to continue giving their selections for the the league's standouts this season. Since the league beat us to the punch on the defender of the year award, giving the honor to Jose Goncalves, we figured we'd get ask our panel if they agree with the decision first.

Was Goncalves the best defender in MLS this season?

Jeff Carlisle,senior writer: Totally deserved. A lot was made of New England's young attackers, but much of the team's turnaround is down to its improved defense which tied for the third fewest goals conceded in the league. Goncalves, with his tackling, aerial presence, and leadership was at the heart of this improvement.

Doug McIntyre, ESPN The Magazine writer: The Revs, who few pundits picked to make the playoffs before the season started, simply wouldn't have made the postseason without their rock-steady Portuguese center back.

Alex Labidou, general editor: Agree on this one though I probably think it was closer than others believe. For example, I think Aurelien Collin deserves a nod as he plays as much of a part in Sporting KC's defense as Matt Besler does. Still, had to go with Goncalves this year. The Revs became one of the best defensive teams in the league down to its stingy, athletic center back on loan from Swiss' side Sion.

Jason Davis, contributor: No argument from me on Gonsalves winning this award. He was not only best defender in the league this season, he was of the best players period. Gonsalved played every minute of the season for New England, and was stellar in almost all of them.

Kristan Heneage, contributor: MLS can prove to be a steep learning curve for a defender arriving from abroad. Goncalves has adapted brilliantly and what I like most is how eager he is to lead and organise. Somewhat nomadic prior to landing in New England, I'd be curious to see if he can't set up a more permanent home with the Revs.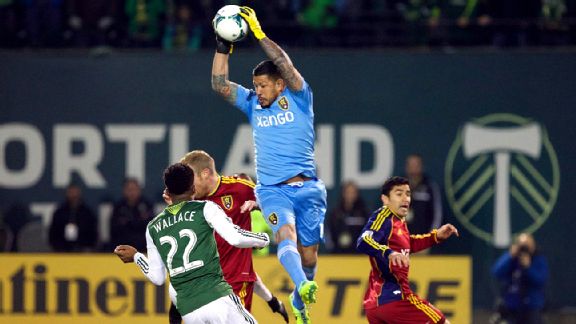 Jaime Valdez/USA TODAY SportsNick Rimando kept his strong form despite a lot of turnover at Real Salt Lake.
Moving on, the top goalkeeper goes to: Nick Rimando, RSL (five votes)

Carlisle: Rimando

In a year that saw considerable turnover in RSL's roster, as well as some significant injuries to the back line, Rimando's consistency helped keep Real in the hunt for the Supporters Shield for most of the season. Not only did he produce some spectacular saves, but his ability to organize the back line made RSL one of the league's stingier outfits. Among keepers who played the majority of their team's games, Rimando's save percentage of 73 percent tied him for the best mark in MLS.

McIntyre: Rimando

Rimando didn't lead MLS keepers in any one statistical category, in part because he split time between Salt Lake and the U.S. national team for much of the season. Still, ask people around the league, and they'll tell you there's no better backstop when the stakes are high. Rimando's season was all the more impressive given that he quietly played with an injured shoulder all year

Labidou: Rimando

Was strongly against giving Rimando the award just because he missed a lot of games during the U.S.'s Gold Cup tournament. However, what changed my mind is remembering RSL's form without Rimando and the fact that he was stellar with a patchwork backline after the club traded Jamison Olave to the New York Red Bulls.

Davis: Rimando

Admittedly, this is something of a lifetime achievement award for a goalkeeper who has shockingly never won the title of Goalkeeper of the Year. That's not to say Rimando wasn't excellent in 2013-- exhibiting his usually jaw-dropping shot stopping ability, his keeper-unique ball skills, his notable leadership--because he was.

Heneage: Rimando

Now 34, Rimando is further proof that goalkeepers mature like fine wine. Using all of his experience during Real Salt Lake's playoff run, his excellent decision making cultivates a confidence at the back for RSL which is often the foundation of a championship winning side.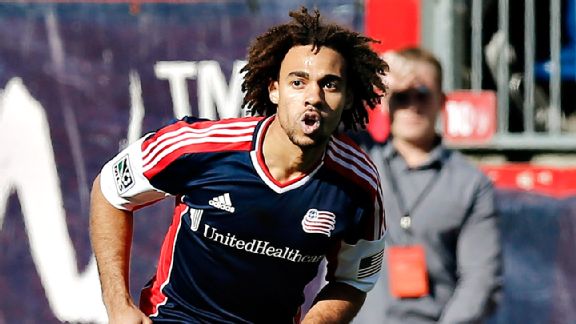 Winslow Townson/USA TODAY Sports
Finally, the comeback player of the year is: Kevin Alston, NE Revolution (five votes)

Carlisle: Alston

His recovery from chronic myelogenous leukemia (CML) was inspirational. He took an indefinite leave of absence in April, but was back on the field by July, contributing to the Revs' playoff run. That is the epitome of a comeback.

McIntyre: Alston

When word came down in April that Alston had been diagnosed with a rare form of Leukemia, the worry was for his life, not his career. To see Alston return to the field before season's end was nothing short of miraculous.

Labidou: Alston

Stories like Alston is what makes sports so reflective of what life is all about. Alston's life was on the line but he responded well and sought the right treatment. Within months, he became an inspiration for not just MLS and its players but from those who suffer from chronic myelogenous leukemia as well.

Davis: Alston

What can you say about Alston, a talented young player stricken by a rare form of leukemia in his prime? Thankfully the disease was treatable--that doesn't take away from the strength he showed in returning to the field so quickly.

Heneage: Alston

I was actually in attendance for Alston's return against D.C. United. Speaking to him afterwards you couldn't wish to meet a nicer guy who was just thankful for every blessing that came his way. He didn't want to milk the moment at all and was actually keen to thank his teammates for all their support. A great story for MLS this season.