Gold Cup preview: Same favorites, new storylines
Despite the big boys not bringing their "A" teams, the 2013 edition of the CONCACAF Gold Cup holds plenty of intrigue. For a start, there is CONCACAF's newly installed wrinkle of pitting the next two Gold Cup winners against each other in a playoff to determine the region's 2017 Confederations Cup representative, instantly heightening the stakes for the tournament.

On the American end, head coach Jurgen Klinsmann has called up an interesting mix of experience, youth and players striving for redemption. The other favorite, Mexico, has a young, inexperienced roster -- necessitated by a busy summer for El Tri coming off Confed Cup disappointment -- that is nevertheless high on talent.

Beyond the region's two giants, several other countries have big dreams of springing the upset title run. Costa Rica, Honduras, Panama and Canada expect strong showings as each approaches the tournament in unique ways dictated by the current state of their respective programs.

Here are just a few things to watch for as the 2013 edition of CONCACAF's biennial championship kicks off Sunday.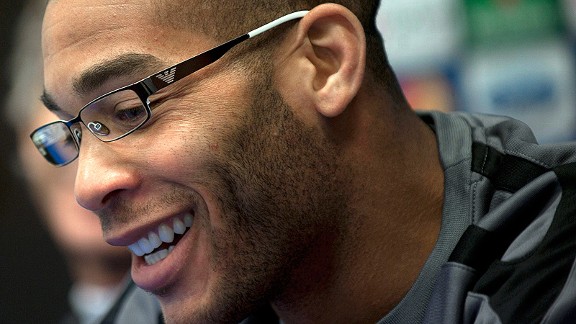 Jorge Guerrero/AFP/Getty ImagesBack in the national team fold after a year out, Oguchi Onyewu will approach the Gold Cup knowing his World Cup hopes are at stake.
1. The effectiveness of Klinsmann's half-and-half mix
The Americans enter the tournament on the high of a nine-point run in World Cup qualifying and a first-place position in the Hex. But Klinsmann's roster includes minimal carryover from his "A" team roster; instead, he called in a group of young attacking players with something to prove; a couple of old hands looking for one last run; and Landon Donovan, the star relegated to USMNT "trialist" after his stint away from the game this winter.

This roster looks particularly attacking, with just one clear defensive midfielder (Real Salt Lake's Kyle Beckerman) included. That should mean that at least for the group stage, Klinsmann will put several of these emerging attacking options on the field at once. Among the players to watch are Stuart Holden, Mix Diskerud and young Philly striker Jack McInerney.

Defensively, Oguchi Onyewu returns to the national team for the first time in a year with a shot at a World Cup roster spot likely hanging on his Gold Cup performance. On Wednesday, Klinsmann named DaMarcus Beasley captain for the tournament, a decision that implies Beasley will start at the left back spot he filled during the last round of World Cup qualifying.

- Carlisle: Midfielders with something to prove

For Klinsmann and the USMNT, the 2013 Gold Cup is half an attempt to regain the continental title (and a psychological edge over Mexico) and half an individual audition for the 2014 World Cup.

2. Mexico's youth hope to bring good feelings back to El Tri
Mexico's World Cup qualifying campaign has hit a large bump in the fourth round -- El Tri has just one win to go with five draws in six matches. Then the first-choice team went to Brazil for the Confederations Cup and failed to escape the group stage. With Jose "Chepo" de la Torre hanging on to his job by the proverbial thread, it will be up to a young, internationally inexperienced and heavily Liga MX-based side to bring back any good feelings for Mexico.

- Marshall: Marco Fabian's Gold Cup mission
- Press Pass: Assessing El Tri's chances

Regardless of the green nature of the roster, Mexico remains a favorite, alongside the United States. After all, the core of this squad won the gold medal in last year's Olympic tournament, thus putting the world on notice of Mexico's rise. Notable players to watch include Guadalajara's Marco Fabian, America's Raul Jimenez and Guadalajara's Miguel Ponce, among others. Sprinkled into the team -- one that "Chepo" has reportedly stepped back from, allowing assistant Salvador Reyes to direct -- are a handful of veteran Liga MX players like Santos Laguna forward Javier Orozco.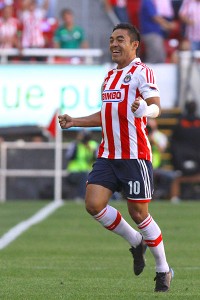 Cioran Castañeda/Getty ImagesMidfielder Marco Fabian won Olympic gold with El Tri last summer and will be hoping for Gold Cup success in 2013.

Even a wounded, experimental Mexico side is among the region's best and shouldn't have much difficulty getting out of a group that includes Canada, Panama and Martinique. Mexico's depth remains strong enough to get it to another Gold Cup final, but it's difficult to say much beyond that. The larger question, at least for the overall confidence in El Tri and the amount of heat on Chepo, is whether this team will play with the swashbuckling confidence so obviously missing from the "A" team.

3. Canada's perpetual rebuild continues
Canada enters the Gold Cup as it does many -- already out of the running for a World Cup spot in the current cycle -- so it's already looking ahead to building its team for the next one. Interim head coach Colin Miller has assembled a squad with that goal in mind, leaving out big names like Dwayne DeRosario and Patrice Bernier in the process. Instead, Canada brings a team notable for its young, exciting talent.

Among that talent is Russell Teibert, the Vancouver Whitecaps' 20-year-old midfielder who is making a name in MLS, and Keven Aleman, a 19-year-old midfielder on the books at La Liga's Real Valladolid. Overall, Miller called in eight players without a senior cap, indicative of his forward-thinking nature. A larger veteran presence would have made Canada more of a contender to make a run deep into the tournament, but as constituted, there's enough quality in this team to qualify for the quarterfinals. In the balance between playing for the present and planning for the future, Canada chose to build for 2018 rather than try to take advantage of "B" sides brought by the region's two powers.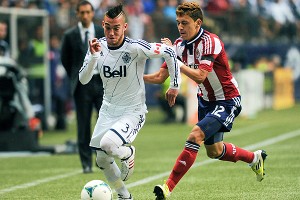 Derek Leung/Getty ImagesCanada is rebuilding for the future and has a great asset in Vancouver's Russell Teibert.

Canada opens with the weakest team in its group, Martinique, on Sunday in Pasadena. With Mexico and Panama looming, it will be critical for the Canadians to put in a strong (read: winning) performance if they're going to get more than the three group games to test the next generation. For the players individually, this tournament is a chance to impress the next head coach -- reported to be former Real Madrid manager Benito Floro.

4. Costa Rica's quest to break the status quo
Costa Rica has long been the region's "other" team, the only side capable of beating the United States and Mexico on occasion but never good enough to overtake the two powers for the Gold Cup championship, at least not in the modern era of American soccer. This year's Costa Rican team is strong (as evidenced by its second-place standing in the Hex, two points back of the United States), if not quite as strong as Ticos teams of the past. Notable about its performance in the Hex so far is its stinginess: Through six Hex games, Costa Rica has allowed just three goals, with one of those coming in blizzard conditions against the United States in March.

The headline name in the Gold Cup roster is Real Salt Lake's Alvaro Saborio, a striker with 30 career goals for his national team. Costa Rica will not have some of its biggest stars, however, with both Arsenal's Joel Campbell and Fulham's Bryan Ruiz getting some time off before the Hex resumes in September. That makes Costa Rica significantly less dangerous than it might have been but still a contender for the semifinals. A second-place finish in Group C behind the favored U.S. would put it in line for a likely quarterfinal showdown with Honduras.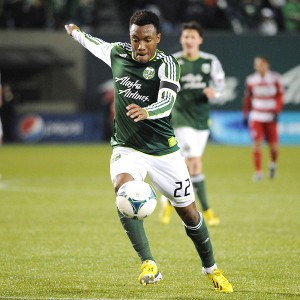 Steve Dykes/Getty ImagesRodney Wallace has been in fine form for Portland this season. Can he help Costa Rica shock traditional CONCACAF superpowers in the Gold Cup?

Beyond Saborio, Costa Rica's player to watch might be Rodney Wallace of the Portland Timbers, a versatile player having a breakout year in MLS under Caleb Porter.

5. Panama and Honduras, rising powers and dark horses
Despite Costa Rica's place in the Hex standings, both Honduras and Panama are gaining on the Ticos for Central American dominance. In the Gold Cup field, they represent dangerous sides who bear close attention as the tournament starts.

Honduras has a batch of young players (Mario Martinez, Andy Najar) worth watching, but the Catrachos also enter the Gold Cup with a group of forwards with only seven total international goals between them. Still, the Honduran side will have big aspirations for the tournament. It's worth noting the absence of many of the team's biggest names -- Wilson Palacios, Roger Espinoza and Emilio Izaguirre -- but placed in Group B with El Salvador, Haiti and Trinidad & Tobago, Honduras should have no trouble advancing.

Panama brings more firepower to the tournament, with FC Dallas striker Blas Perez included (29 goals in 76 appearances), but it too is resting much of its "A" team. As with the rest of the teams expecting to get out of their groups (Panama is in Group A with Canada, Martinique and Mexico), Panama can call in for reinforcements when the knockout rounds begin. On the list of possible additions for Panama are center back Felipe Baloy (Santos Laguna) and forward Luis Tejada (Veracruz).