Rested Donovan ready for return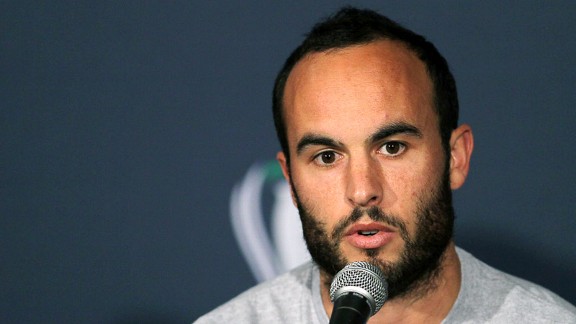 Victor Decolongon/Getty ImagesLandon Donovan is back and ready to contribute to club and country.
Ever since Landon Donovan decided to take an extended break away from the professional game, there has been an abundance of unanswered questions. Most have had to do with when he would get back on the field and the level of his performance once that would happen. Others have centered on his relationship with his teammates and coaches at both club and international level.

The hope in all this was that a duly reenergized Donovan would come back as good as ever, with his passion for the game fully restored. Yet some other, less obvious questions lingered. The demands of being a professional soccer player -- or rather being Landon Donovan, professional soccer -- remain. And if those burdens were what drove him to feel this way in the first place, what exactly has changed now that he's returned? And what is to stop him from ending up in the exact same mental state he found himself in last December?

As Donovan engaged the media for the first time since returning to training this week, he was as candid as ever and went some way towards attempting to answer those concerns.

- Donovan returns to Galaxy

"When you're away that long and you have time to reflect, you figure out those kinds of answers," said Donovan on a conference call with reporters. "I'm much better equipped after the last two years, and having this time off to handle and deal with almost anything. If those feelings come, I know how to handle it now.

"As I made pretty clear, I was pretty burnt out. In retrospect, there were certainly some situations along the way that I wished I'd handled better. Should those feeling come again now, I think I've learned from it. I've learned a lot from this whole process, and I will deal with it in a better way. The hope is that I'll feel this way for as long as I keep playing. I think that's a much more likely scenario now that I've had a break."

One whispered, highly speculative undercurrent to Donovan's break was that he has been depressed, which immediately set minds racing to Robert Enke, the late Hannover 96 goalkeeper who committed suicide back in 2009. More recently, Newcastle United midfielder Yohan Cabaye spoke openly of his battles with depression. When asked how dark a place he found himself in at the end of last year, Donovan stated that the use of the word 'dark' wasn't an appropriate way to describe what he was going through.

"I was mentally and physical exhausted," he explained. "I'll keep it pretty vague in that way. I needed a break, and I don't use the word 'need' all that lightly. I needed the break, and so I had to listen to myself and do what was best for me."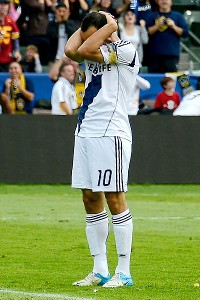 Kevork Djansezian/Getty ImagesAn exhausted Donovan still managed to win an MLS Cup last December with the Galaxy.
Donovan hinted that the lack of understanding in some quarters to his decision struck him as odd. He stated that if he had been dealing with a physical injury no one would have had a problem with him missing the start of the season.

"Unfortunately in this society, and in other societies, we have this stigma that being in a difficult mental place is not acceptable," he said. "We should pull ourselves up by the bootstraps and fight through it... That doesn't mean everybody should just be lazy and go take as much time as they need and do whatever they want in life. There's points in your life that are difficult. But if you're really at a place where you're struggling mentally, we need to be more compassionate and understanding of people in all walks of life and understand that they need time away too.

"That was the case with me. I had the added physical element where my body was exhausted, but if I didn't take this time off, I would have been useless to everybody in a professional setting, and in a personal setting. I absolutely needed it, and I'm very glad that I did it."

Donovan is 100 percent correct, although he hasn't helped himself by speaking in such ambiguous terms. It's his decision of course to divulge as much as he likes about his reasons for stepping away from the game. Such matters are ultimately private. But words like "burnout" and "exhaustion" aren't likely to elicit much sympathy, whereas "depression" certainly would.

Regardless, Donovan is now back on the field and these early days will soon give way to the grind of practices, games, travel, media demands, and yes, criticism of his performances. Donovan insists that four months has been enough time for him to purge his body, and most importantly, his mind of what was ailing him and cope with all of the above.

All of those in his inner circle will be hoping that is indeed the case.