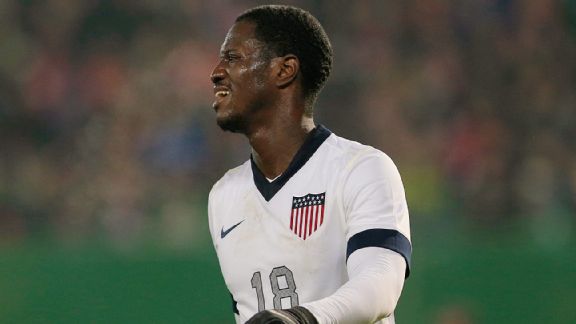 Alexander Klein/AFP/Getty ImagesJohnson has signed for the fourth MLS club of his career.
Eddie Johnson got his wish, and got paid. Now it's time for him not only to deliver on the field but also to shed his reputation as a problem in the locker room.

The Seattle Sounders -- a team that owner Joe Roth admitted was fraught with chemistry issues in 2013 -- announced on Tuesday that it had traded the U.S. international to D.C. United for allocation money.

It is expected that Johnson will have his current contract, one that was set to pay him a reported $175,000 in 2014, torn up and replaced by a designated player deal instead. Continue Reading...