Klinsmann playing with volatile U.S. chemistry set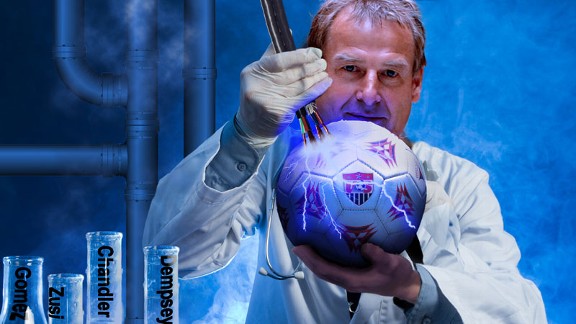 ESPN IllustrationJurgen Klinsmann has called up 64 players and appointed five captains in almost 20 months of searching for the right U.S. chemistry.
National football teams are fragile beasts, ephemeral cultures existing one international week at a time when an ever-evolving cast of players drops in to train fleetingly and pray they can adapt to those around them. On those scant foundations are relationships, confidence, harmony and -- hopefully -- World Cup qualification built.

The intangible that makes the collective more than the sum of its parts is known as team chemistry, a subtle brew that exists where morale meets common vision and will to win. When a squad has it -- like Spain -- its unshakeable collectivity can augment natural talent and elevate it to unparalleled success. As the Netherlands demonstrated so self-destructively at Euro 2012, its absence can cause a star-soaked squad to implode.

As the United States men's national team trains in Denver ahead of two crucial World Cup qualifiers, its chemistry will come under scrutiny. An example of that is Brian Straus' methodical investigation (though using unnamed players), filled with scathing accusations that made the relationship between coach Jurgen Klinsmann and a faction of the U.S. players seem like a donor organ being rejected by its host body.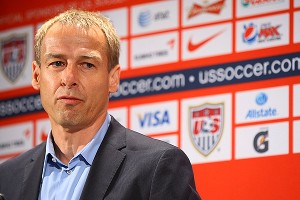 Jurgen Klinsmann benefited from good chemistry with Germany in 2006 but has yet to find the right mix with the U.S.
Klinsmann has witnessed the multiplier effect of great team chemistry up close. His unfancied, young 2006 German squad became darlings of their own World Cup party as a mix of home-field adrenaline and collective selflessness supercharged them into the semifinal.

The coach is also no stranger to public criticism and mockery. As Klinsmann oversaw the rapid transformation of that German program, his squad similarly struggled to adapt to the new vision and methodologies he had imported. Two months before the World Cup, The New York Times reported Klinsmann had been "blamed for everything from poisoning German soccer to grinning too much to undermining the brittle economy." Derisively nicknaming him "Grinsi Klinsi," German tabloid Bild accused the coach of being "too American," proclaiming, "With you, one can only cry about our national team."

Klinsmann's current U.S. squad is young, inexperienced, injury-ravaged and MLS player-heavy. The coach has spoken openly about his players' need to discover a sense of collective mission. Ahead of the lackluster performance in Honduras in early February, I asked him what lessons he hoped to learn during the odyssey that is CONCACAF qualifying. Calling this a time of transition, he explained: "You seek to build chemistry. ... A World Cup is a huge mental challenge you only get through if these guys really get along and fight for each other. If you lose a couple percent, you are done early."

In the search for perfect chemistry, Klinsmann has sifted through players and formations like an alchemist struggling to manufacture gold. Since he was hired in July 2011, he has called up 64 players and appointed five captains. There have been bold and unusual gambits along the way: Publicly scolding Clint Dempsey on the pages of The Wall Street Journal ([Dempsey] hasn't made s---."), then handing him the captain's armband; dropping in-form finisher Jozy Altidore while demanding he move along a "maturing curve;" and now leaving 110-cap veteran Carlos Bocanegra off an already experience-thin roster.

Like any place of work, the U.S. men's team rosters are a complex mesh of microcultures: the old-school veterans, many of whom are aging or injured; the Bundesliga Boys, whose English-language skills may be a work in progress, but for whom Klinsmann has acted like a one-man repatriation project; a smattering of Liga MX players who always seem to be on the bubble; and a cluster of fresh-faced MLS newbies such as Graham Zusi and Matt Besler, who owe their international careers to Klinsmann, yet lack the experience to swagger. Can this squad summon a collective will to win and survive the Costa Rican threat Friday in Denver, ahead of Tuesday night's trial by fire against Mexico in the Azteca?

PART II: The elements of chemistry

To understand the process through which a sense of collective mission can be forged, I consulted two coaches who have demonstrated a deft mastery of the art of national-squad building. Belgian coach Marc Wilmots took the national team job in May 2012 and quickly summoned a spirit long absent in a squad that had made it a tradition to squander talent. L.A. Galaxy's Bruce Arena became the U.S. men's national team coach after the squad had embarrassed itself at the 1998 World Cup, and left in July 2006 as the winningest coach in the team's history. The insights of both men are fascinating when considered against the charges contained in Straus' report in The Sporting News.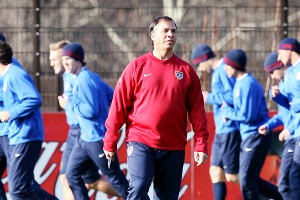 Former USMNT coach Bruce Arena relied on his top players buying into his system to create chemistry.
Arena summed up the complexity of the chemistry-building challenge by admitting how hard he finds it to describe the process through which it can be fostered. "I've been coaching for 35 or 40 years and I still can't articulate the exact recipe for it, but you quickly learn through experience. Chemistry is attributed to a lot of factors, some you control, some you don't," he said with a sigh.

"Your own coaching style is a massive factor, as is the way the players inside the group react to and buy into your vision, and then how you adjust to that. The group dynamic is always changing and as a coach; you have to thrive on intuiting it to get it right."

Perhaps predictably for a man who had retained the nickname "War Pig" earned in his playing days, Wilmots believes the intangible is rooted in order and organization. "Talent is OK, but discipline within a group of players is even more important," he told me.

The one-time star playmaker certainly has the former quality in surplus within the squad he inherited. The Belgian team includes Eden Hazard, Moussa Dembélé, Marouane Fellaini and Vincent Kompany, yet it had failed to qualify for Euro 2012, dropping points against Turkey and Azerbaijan along the way. Divided, like the nation itself, between its Flemish and French speakers, the team had displayed a lack of leadership, a predilection for infighting, and a preference for nightclubs over training pitches. Wilmots shattered this self-sabotaging culture by preaching a cardinal rule: "Players' respect for teammates and all staff members must start off the pitch in daily life."

The crucial role of captaincy

Arena believes the process begins when a manager harnesses his leaders, illustrating the point by drawing on recent experience with the L.A. Galaxy.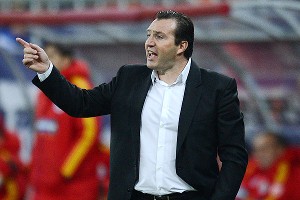 DANIEL MIHAILESCU/AFP/Getty Images Marc Wilmot's vision of unity for Belgium is rooted in order and organization.
"Everyone told me David Beckham and Landon Donovan were the key figures making things go wrong at the Galaxy, but I saw them as key figures to make things go right," he recounted. "To turn it round, I had to make the top players -- or at the international level, my captain who is crucial -– feel vested in the enterprise. If that does not occur, success will be very hard to find."

Wilmots also was quick to stress the leadership role played by Kompany, his captain. After praising the Manchester City star's charisma, he proceeded to refer to Kompany as "the perfect man" for a squad that has often been divided. "He's from Brussels, he's black, speaks Flemish, French, English and German, and he gives everything for the national team. Even when he's injured, he wants to play."

Every day must be Veterans' Day

Once the captain has bought into the project, the value of leadership must be drilled deep into the squad's culture.

"Veterans are the key to continuity," Arena said. "I can't deal with 30 players on my own. I need leaders to step in and help me do my job because the locker room should police itself."

Whether this has been achieved is easy to determine. "You can feel it in a locker room and see it in the effort and attitude the players give on the training field. Experience lets you see the signs are there," he said, before adding with a chuckle: "Sometimes egos never fall into place. Just look at the Los Angeles Lakers this season ... "

Symbolic power can be more than symbolic

Wilmots discovered he was able to reinforce a sense of unity and player empowerment through a simple yet profound change. "At the World Cup in 2002 when I was still playing for the national team, dinner was served at two tables, one for the French-speaking and one for the Flemish-speaking," he explained. "Now the players all sit at one table so there is absolutely no longer a language barrier."

Arena discovered unexpected players could set the tone, comparing Dutch-born midfielder Earnie Stewart, the son of a U.S. airman who had been stationed in the Netherlands, to Klinsmann's German contingent.

"Admittedly he spoke English which is different to what we see today," he said, "but the fact he fully bought into the team brought unbelievable energy."

The American coach is also hypersensitive to the contributions players could make without kicking a ball.

"Cobi Jones was not even in the starting 11," he reflected, "but his enthusiasm and attitude made it clear to the rest that they should all understand their roles, so they all bought into our goal and supported each other."

Be happy, don't worry

Both men agreed the challenge of chemistry-crafting is experienced more keenly by national managers over their club counterparts, who have the luxury of watching players practice together week in, week out.

"The process must begin as soon as the players arrive," Wilmots said. "They have left their daily club routine and you have to create an atmosphere that makes them come (together) with a big smile on their faces."

Arena also believes a happy squad is a winning one.

"When you get it right at the international level, I have found players cannot wait for the next camp or next game, which is important because a national team is voluntary, not mandatory," Arena said. "You have to make the environment enjoyable so that players really want to be part of the team, understand what you want to accomplish, and feel proud to play for the red, white and blue."

Better living through U.S. chemistry?

During the course of the next six days, we will discover if Klinsmann can find his Kompany, encourage an outsider to step up like Earnie Stewart, or benefit from a veteran setting the tone like Cobi Jones. I asked 102-cap veteran goalkeeper Kasey Keller last week if he was optimistic, and found him to be ruefully philosophical.

"Chemistry matters for the U.S. national squad," he said. "We are not good enough as a footballing country to just put our 11 best players on the field like Germany can. In the past the U.S. has overachieved because of chemistry and it has become an assumed foregone conclusion we will qualify. But that Honduras result let everyone know it should be a foregone conclusion no longer."