Galaxy refute Lampard report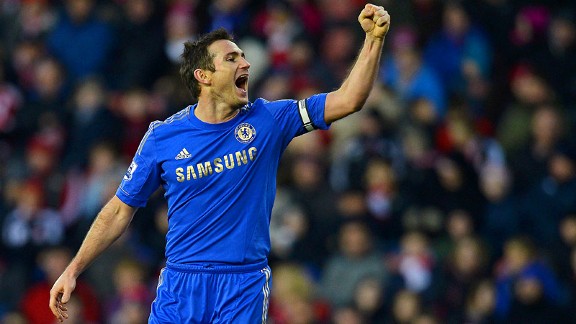 Andrew Yates/AFP/Getty Images The Los Angeles Galaxy say that they are speaking with Frank Lampard, but there is not a deal in place with the Chelsea midfielder.
A source in the Los Angeles Galaxy organization has refuted a report that a deal to bring Chelsea midfielder Frank Lampard to the MLS club is near completion.

Goal.com reported late Thursday that the deal to bring Lampard to the two-time defending MLS champions is "all but done." But a Galaxy source with knowledge of the negotiations denied that was the case.

"We do not have a deal with Frank Lampard," said the source via email, who asked not to be identified because he's not authorized to comment publically on the negotiations. "We continue to speak with him as we have stated, but nothing is done or 'all but done'."

The source added in a subsequent email, "The [Goal.com] report, in its context, is not accurate. The process is ongoing and we will see where it goes."

Reached by telephone, Lampard's agent, Steve Kutner, also issued a brief denial that his client had signed with L.A., but declined to elaborate further on the state of any negotiations, or if a deal was imminent.

With David Beckham having left L.A. back in December, and Landon Donovan contemplating an extended break away from the game, the Galaxy is eager to bring another Designated Player into the fold alongside Irish international forward Robbie Keane. The club announced last week that it had signed Keane to a multi-year contract extension.

Lampard is enjoying an excellent season with Chelsea, scoring seven goals in 14 league appearances. But his contract expires after the current campaign, and he was told by the club's hierarchy back in December that he wouldn't be signed to a new deal, putting the Galaxy in the running to acquire the midfielder on a free transfer.

In addition to the Galaxy, published reports have listed several Italian clubs as being interested in Lampard's services. Kutner also stated in a prior interview that Lampard would entertain offers from different teams in the English Premier League.