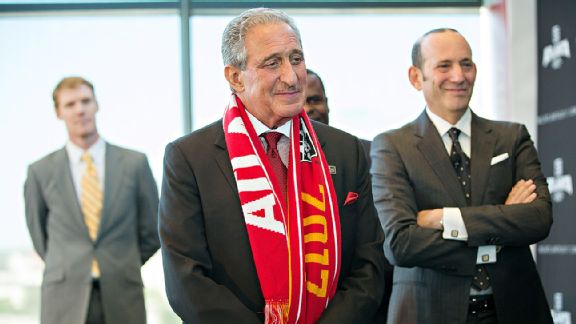 Kevin Liles/USA TODAY SportsWhile there is plenty of uncertainty in Atlanta as a soccer market, Arthur Blank appears to be committed to his new MLS franchise.
Only in MLS does an expansion announcement like Wednesday's event in Atlanta invite so much scrutiny from outside the locale in question.

The stream of inquiries from fans around the league seems never-ending, which is understandable given soccer's long slog toward having a higher profile in North America. Is the move good for MLS? Will the new organization remain faithful to the sport's culture? Just how soccer-crazy is the market?

Given some of the recent expansion moves, observers of MLS have a right to be inquisitive. Continue Reading...