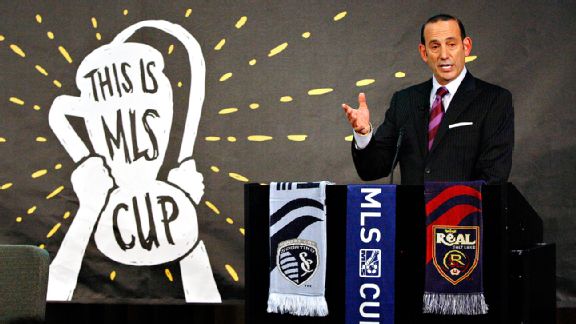 Noah K. Murray/USA TODAY Sports
The skies are grey outside the hotel suite of MLS Commissioner Don Garber. But the league's future is as bright as it has ever been. Eight years ago, the league embarked on an expansion initiative that saw them chasing investors and suitable markets. Now the opposite is true with 19 teams taking the field this year, another two slated to begin in 2015, and another three by the end of the decade.

But as is normally the case with all things MLS, there is more work to be done. Continue Reading...