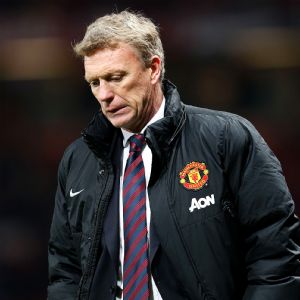 Matthew Peters/Man Utd/Getty ImagesMoyes has faced more than a few difficulties.in his early months at Old Trafford.
Fifteen league games into David Moyes' transition from Everton to Manchester United, the Scot has firmly established himself as football's most artful reverse alchemist: a man perceived as a master of turning gold into base metal or, in his case, a squad which won the league by 11 points last season into a mediocre, ninth-placed outfit which now sits 13 points back of leaders, Arsenal.

United's recent performances have been so insipid that their fans' signature chant -- "Come on David Moyes, play Like Fergie's Boys. Continue Reading...