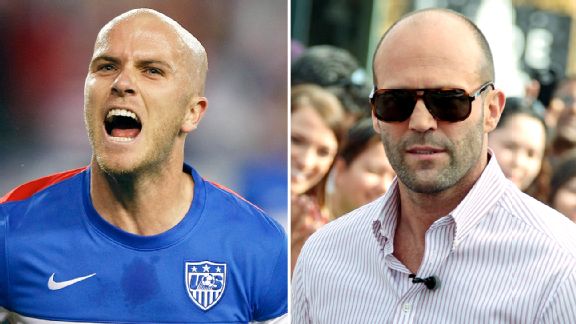 AP PhotoIs there a better Hollywood doppelganger for Bradley than Jason Statham?
Michael Bradley is the American Jason Statham.

A bald man who kicks ass, and in doing so makes all those around him feel both safe and full of hope. In the past, his physical commitment and mental tenacity have combined to make the midfielder a virtual security blanket simmering away at the heart of the U.S. national team.

Bradley was unshackled in the U.S. team's 2-2 draw with Mexico last Wednesday night, thriving in a more advanced, buccaneering role at the tip of the diamond. Continue Reading...