Which clubs will splash the cash in January?
The cavalry is coming. In the English Premier League, it always is. The rumor mill, which began to grind the second the summer transfer window shut in August, is about to crank into overdrive as the fleeting January window creaks open.

Halfway through the season, every club has developed a rigid narrative. United's midfield is gutless, Liverpool cry out for striking reinforcements, Aston Villa bleed goals. Each narrative will have a cascade of tall tales attached to them, shuffling on an hourly basis as teams, players and agents feed stories to a hungry media not averse to fabricating them entirely. Fans will embrace every badly reported rumor as a sliver of hope, like Charlie Brown charging to kick the football Lucy holds.

- ESPN FC Transfer Center
- Video: Rodgers expects January transfer action
-Video: Ba to Chelsea?

January windows past are strewn with such carnage as Fernando Torres' infamous $80 million move to Chelsea, and Liverpool's $56.6 Andy Carroll acquisition that swiftly followed it. Although the brevity of the window makes this very much a seller's market, the impact of Newcastle's $13 million Papiss Cisse and Everton's $8 million Nikica Jelavic last season prove that value and instant impact can be found.

With every squad appearing imperfect this season, and so many teams clustered around both the Champions League places and the relegation trap door, moves aplenty will be made. So prepare to savor each piece of breaking news with the passion of a hardcore fan and the value system of a hardened cynic.

Here are nine teams that have been most actively/spuriously attached to rumors: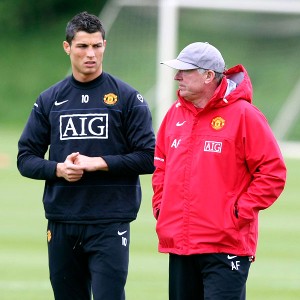 Matthew Peters/Manchester United via Getty ImagesUnited dream of Ronaldo's homecoming, but it's the team's central midfield that needs the most help.
Manchester United
Sir Alex Ferguson's "They pull a knife, you pull a gun. He sends one of yours to the hospital, you send one of his to the morgue" gambit has propelled United to a seven-point lead at the top of the table. Their soft midfield center has been regularly exposed, but this need is not new, and Ferguson has already managed fans' expectations by snuffing out ideas of a big move, vowing last weekend, "We won't be dashing around in a panic."

It has been seven years since United made a long-term transfer in the window. For now, the dreams of Ronaldo's homecoming and Robert Lewandowski's prospective summer move to Old Trafford will have to satiate fans as their imbalanced team attempts to win the league with forward firepower -- the footballing equivalent of a dubstep song that is overpowered with bass.

Manchester City
All rumors lead to the Etihad. A combination of piles of cash, inconsistent form and the faint stench of desperation means they are the team most likely to be outlandishly connected to pretty well everyone in this window, including Neymar and Ronaldo.

As odd as it may sound for a club that can field such talents as Sergio Aguero, Carlos Tevez, Edin Dzeko and Mario Balotelli, City desperately need to freshen up their attacking threat. Roberto Mancini's side have demonstrated a startling lack of penetration as the coach has futilely shuffled through his forward options to no avail. The club have been linked with Athletic Bilbao's Fernando Llorente and Corinthians attacking midfielder Paulinho (who has also been linked with Chelsea). Mancini must also decide what to do with Mario Balotelli, who has become akin to the Premier League's "Gossip Girl," a soap opera most people grew to find tedious long before its finale aired.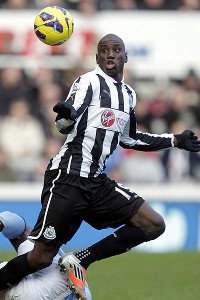 Graham Stuart/AFP/Getty ImagesNewcastle's Demba Ba could provide the consistent goal-scoring threat Chelsea have been lacking.
Chelsea
It is notoriously difficult to find value in the January market, yet value has rarely been a concern at Stamford Bridge. A long-rumored blockbuster move for Atletico Madrid's scoring sensation Falcao has been silenced until the summer.

With Daniel Sturridge likely moving on, the club cannot wait to find a strike partner for the perpetually frustrated Fernando Torres. Sevilla's Alvaro Negredo has been mooted. A move for Barcelona's David Villa is intriguing, if only to see whether his arrival could prompt Torres to roll the mental clock back to the summer of 2008. Newcastle's Demba Ba seems the more likely arrival and could provide exactly what Chelsea need, a player able to put the ball in the net on a consistent basis.

Rumors of Leighton Baines' acquisition as an Ashley Cole replacement continue to rumble. The Everton left back provides many of Cole's strengths, minus his chafing social skills.

Tottenham Hotspur
Spurs traditionally attack the window with the cavalier approach of a fat man in a pie factory. Reports from Italy link them to Inter Milan's outcast Wesley Sneijder, a man whose marquee name masks a poor run of form. Sneijder's arrival may depend on the willingness of the Dutchman to accept a wage cut, but the ongoing story is a welcome respite from the rumors of prized asset Gareth Bale bolting for a salivating Real Madrid.

Everton
While it is unlikely the perpetual overachievers can top last year's window that saw the arrival of Jelavic from Rangers, Darron Gibson from Manchester United and the loan return of Steven Pienaar, their activities in January will be fascinating to watch. Can the cash-strapped club conjure coins to strengthen their push for the Champions League, or will they stand pat and risk losing both the talismanic Marouane Fellaini and their coveted manager David Moyes?

Injuries to Gibson and Kevin Mirallas have exposed a lack of squad depth. The club cry out for striking options to buttress the slumping Jelavic and would benefit from the addition of a spark-plug substitute. The cash will not flow, but few clubs have demonstrated a keener ability to shop on a budget, sourcing discarded or unknown talent. Club Brugge midfielder Vadis Odjidja-Ofoe is once more on their radar. Rumors also surround Paris Saint-Germain striker Guillaume Hoarau. But a third loan move for cult hero Landon Donovan seems highly unlikely.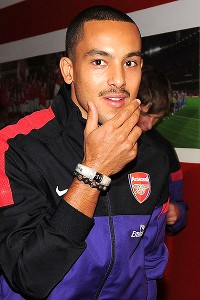 David Price/Getty ImagesAs Theo Walcott plots his next move -- will he stay, or will he go? -- Arsenal have been linked to the likes of Athletic Bilbao's Fernando Llorente.
Arsenal
While Arsene Wenger has been linked to Manchester United's Nani -- suggesting he believes there is nothing wrong with his team the arrival of an attacking midfielder with a questionable work ethic cannot solve -- the club still needs a reliable goal scorer to fill that RvP-sized hole upfront.

The squad is blessed with the comedy stylings of Gervinho, the rugged good looks of the swashbuckling Olivier Giroud and the inconsistent pace of Theo Walcott, so it comes as no surprise that Wenger has been linked to Llorente. David Villa has also been rumored, yet his age and transfer fee do not fit the typical Wenger equation. Most Arsenal fans will anxiously monitor the glacial contract negotiations with Walcott -- both to retain the threat of his pace and to prove symbolically theirs is not a sellers club.

Liverpool
The club has learned the old gambling maxim about how one tells who the patsy is at a poker table the hard way. Liverpool have been stung by so many recent Ponzi-scheme transfer equivalents, their American owners appear understandably gun-shy. Boston's FSG are struggling to impose fiscal responsibility and wrestle with a reported contempt for agent fees, yet their squad needs help all over the field and the board have no choice but to buy. Birmingham City's young goalkeeper Jack Butland has been strongly linked, and Chelsea's Sturridge is reportedly poised to sign to give Luis Suarez much-needed striking support.

Negotiations continue for the return of Blackpool's Tom Ince, which would be one of the more interesting stories of the window. The wing threat left Liverpool only 16 months ago for $400,000, and the club will have to pay considerably more to reclaim him. Wigan's Franco Di Santo has also been linked, having played for Brendan Rodgers at Chelsea, potentially furthering the manager's haphazard strategy of reuniting a motley bunch of former players in the red jersey of Liverpool.

Reading
Novice owner Anton Zingarevich is reportedly poised to turn the Berkshire club into the world headquarters for wayward Russians. Tottenham discard Roman Pavlyuchenko is consistently linked, and Andrei Arshavin is rumored ready to make a cut-price move from Arsenal and resuscitate his curiously diminished career amid the crucible of a relegation scrap.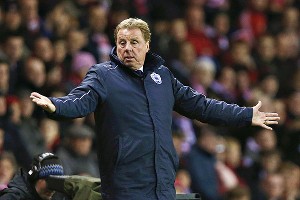 Clive Brunskill/Getty ImagesCan Harry Redknapp sort out the mess at Loftus Road?
Queen Park Rangers
Journalists may have learned to tiptoe round the phrase "wheeler-dealer" in the vicinity of Harry Redknapp, but three consecutive defeats mean the QPR manager will have to dabble assiduously to resuscitate his defective club.

Redknapp inherited an unmotivated, overpaid squad. Team owner Tony Fernandes should expect his checkbook to be further depleted by the end of January as Redknapp is linked to a litany of players, including defensive anchors Brede Hangeland of Fulham and Everton's Sylvain Distin, spare parts like Liverpool's Joe Cole and Chelsea's Frank Lampard, and proven goal scorers in exile Nicolas Anelka (Shanghai Shenhua) and Robbie Keane (LA Galaxy.) Redknapp articulated his modus operandi after Sunday's limp 3-0 home defeat to Liverpool. "I only want positive players around me. I said that in the dressing room after the match," he explained. "I don't need miserable faces."

Roger Bennett is a columnist for ESPN FC and, with Michael Davies, is one of Grantland's "Men In Blazers." Follow him on Twitter @rogbennett.