January transfer window ins and out at Real Madrid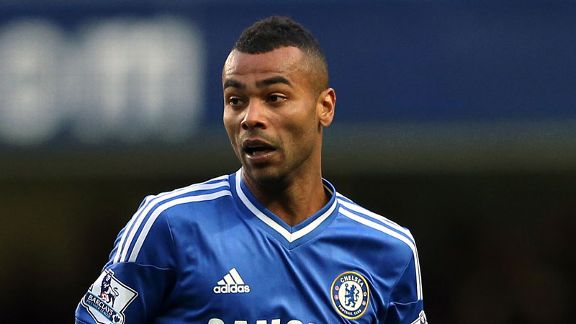 AllsportCould out-of-favour Ashley Cole head to Real Madrid?
Whom should Real Madrid bring in during the January transfer window, and whom should they ship out?

HIT LIST
Reports in the Croatian media earlier this week quoted Dinamo Zagreb president Mirko Barisic as saying Real were among a host of clubs looking to snap up 17-year-old Alen Halilovic in January, but another attacking midfielder? Hardly a priority for Carlo Ancelotti.

Raphael Varane seems to have picked up his injury at Arsenal, such has been his stop-start recovery, and a central defender wouldn't be a bad move with Sergio Ramos a little out of kilter, as well. A short-term loan deal would probably suit Real best.
However, a left-back might become the priority. Fabio Coentrao seems determined to leave and Nacho has yet to inspire Carlo Ancelotti's full confidence. Sevilla's Alberto Moreno has been mentioned, and Cesar Azpilicueta would be a great signing were it not for the small problem of persuading Jose Mourinho to sell. Ashley Cole, deposed by the Spain international at Chelsea and a player Ancelotti admires? Stranger things have happened, but it all hinges on Coentrao.

Whether a striker is considered depends on whether Alvaro Morata goes out on loan. Jackson Martinez has been making eyes at the Premier League but would probably be just as happy to receive an offer from Real, while those Radamel Falcao rumours just won't go away. The man himself has even reportedly asked for a loan move to end his Monaco "hell" ... that would be quite the coup.

EXIT LIST
As for the exit door, it's the players currently on the bench in a World Cup year. Remove Iker Casillas from the equation -- his place on the plane to Brazil is assured in any case and he is still competing for silverware on two fronts -- and you're left with one Angel di Maria.

The Argentinian is a target for Juventus, and pretty much any team in Europe would have Real's hand off for €15-20 million, while the tactical conundrum of finding a permanent starting place for Di Maria has been all but abandoned at the Bernabeu. Mentioned as a possible makeweight in any Falcao deal, Di Maria has said he will see out the season at Real, but a serious offer from a top-level side would have both club and player listening, even if he would ineligible in Europe.

Di Maria is under no illusion that when Gareth Bale is fit, Bale will start ahead of him no matter his form and work rate, which have both been consistently excellent. Although Di Maria's place in the Argentina squad is probably safe enough -- Maxi Rodriguez is still getting a game for the Albiceleste after all -- the prospect of a lengthy run out of the Real side will make both Di Maria and Alejandro Sabella nervous.

Morata has fallen behind Jese in the first-team panorama recently and may decide a loan move is a decent option. Xabi Alonso may well leave Real next summer, but Ancelotti has made it perfectly clear that even if Alonso opens talks with other clubs in January, he will not be sidelined in the interim. With Asier Illarramendi confirmed as Alonso's understudy, there may also be a few cheeky, if hopeful, loan bids for Casemiro.