So Charles Green's role as consultant has been 'terminated' by the Rangers Board due to huge pressure from many shareholders and fans over his 'return'. In an explosive 2 1/2 weeks, the blunt Yorkshireman saw a disgruntled manager call him an 'embarrassment', the resignation of chairman Walter smith, the recognition that the 22 million pounds of IPO money has gone, and a group of opposing shareholders making a move for control.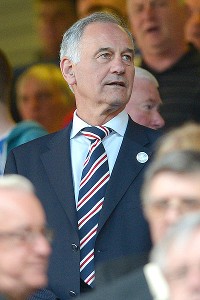 Mark Runnacles/Getty ImagesNo matter the role, Charles Green always seems to be in middle of the ongoing tempest at Rangers.
Whatever else can be said about Charles Green, he has never been boring and no one should be fooled that the removal of Green as a 'consultant' will mean he will not speak out to receive the highest selling price for his shareholding. Continue Reading...