Transfer latest: Ferdinand takes family route to Turkey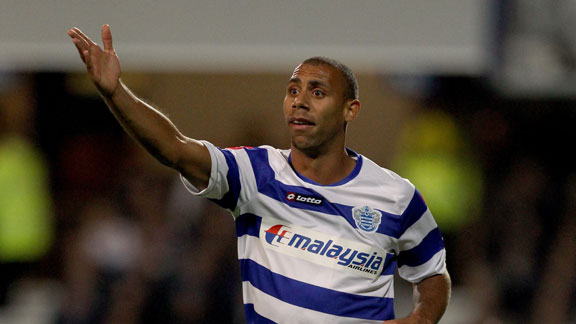 GettyImagesAnton Ferdinand has endured a tough year
If ever there was a player's career at QPR which was defined by someone else's actions then Anton Ferdinand is the man.

Before the Metropolitan Police decided to investigate a complaint made by a member of the public over John Terry's actions at the first top flight meeting between Chelsea and QPR for 17 years, Anton was playing brilliantly.

Since that moment it has been downhill all the way, hitting rock bottom against MK Dons last week; against whom he looked unable to make simple defensive decisions for himself.

No one is blaming him. If I had the wrath of Chelsea's idiot horde on my back I might be a little jittery. After all, it ended the career of referee Anders Fisk and almost saw referees refusing to officiate Chelsea games.

In a turbulent year, Anton has had to endure death threats, a bullet through the post, and has had a number of bodyguards for his own personal protection. No wonder his form has suffered.

Now he takes a traditional family route to resurrection. In 1988, a struggling young striker called Les Ferdinand was loaned out to Turkish club Besiktas. When he came back he was a different player and went on to become a QPR legend. I'd like to think that Sir Les has had a word with his cousin prior to what is a much-needed move away from the Premier League.

And, at only 27, here's hoping that Anton is young enough to turn his career around. When he returns at the beginning of next season it is not too late for him to have regained the excellent form he was in before Terry happened.

" Meanwhile two of our youngsters have been shipped to Scotland for experience. It will be interesting to see how 19-year-old midfielder Jordan Gibbons gets on in an Inverness Caledonian Thistle side chasing Celtic and a Champions League place at the top of the SPL. He's quick and "very jinky", according to ICT boss Mark Butcher, and just signed his first senior contract with us - a two-year deal - so one for the future.

And Michael Doughty has also gone up north, to St Johnstone. Doughty, who has appeared for the senior squad once already is likely to get more regular first-team action at Saints, who are likely to use him as a playmaker in the middle of the park.