January transfer window ins and out at PSG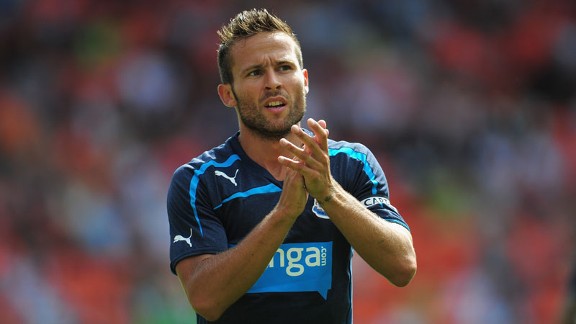 AllsportNewcastle's Yohan Cabaye is a realistic target for PSG.
Whom should PSG bring in during the January transfer window, and whom should they ship out?

HIT LIST
Laurent Blanc's January priority must be a creative midfielder, preferably one who can play wide. The left side of the front three has been problematic for PSG so far this season despite the presence of Ezequiel Lavezzi, Lucas Moura, Jeremy Menez and Javier Pastore.
It is a pleasant problem to have while Zlatan Ibrahimovic and Edinson Cavani are both in prolific form. However, a degree of the French champions' awesome potential remains untapped while one of the front three positions is less than efficient.

Chelsea's unsettled Spanish international Juan Mata has been the favourite to fill the role since the summer, but he is ineligible in the Champions League after being cup-tied.

Juventus' Paul Pogba is another star reportedly stirring PSG's interest. However, with the midfield trio of Thiago Motta, Marco Verratti and Blaise Matuidi in commanding form, it makes little sense to bring him in before the summer, and the French international is also cup-tied.

Instead, Yohan Cabaye seems the most likely arrival with Newcastle United not involved in European competition. However, the French international would need accommodating in a central role, presumably at Motta's, Verratti's or Matuidi's expense. Although Blanc is known to be a Cabaye fan, it is difficult to see the player adding significantly to PSG's current starting XI.

Defensive cover is necessary, given Thiago Silva and Alex's injury concerns over the first half of the season, while the same could be said of the situation up top if Ibrahimovic and Cavani were absent at the same time.

EXIT LIST
Many PSG fans will be sad to see him go, but Jeremy Menez's attitude since returning from injury has been unacceptable. His ability to merit inclusion in this current side is unquestioned, but the French international can only blame himself for not succeeding over the long term in Paris.

Ezequiel Lavezzi is another player who has struggled to impress this season, although there are no criticisms about his attitude. The Argentine is hard-working and full of energy, but he considerably lacks technical quality. El Pocho needs to display more guile than graft to cement a place in Blanc's starting XI.

An exit is unlikely for enigmatic playmaker Javier Pastore, despite the Argentine struggling for form in 2013 -- he is yet to score this season in any competition. Low on confidence and difficult to accommodate, PSG have no chance of recouping the 42 million euros they spent on El Flaco in 2011; a loan return to Italy may be their only chance of reinvigorating him.

Although no PSG fan will want to consider it, Blaise Matuidi may no longer play for the capital club come next season. The French international's contract is up in the summer, but a dispute between former agent Jean-Pierre Bernes and new representative Mino Raiola has taken the 26-year-old to court. PSG's offer of a new deal, which has been on the table since the summer, is unable to be formalised because of these highly avoidable circumstances.