One champion to another - Nani in Juve swap deal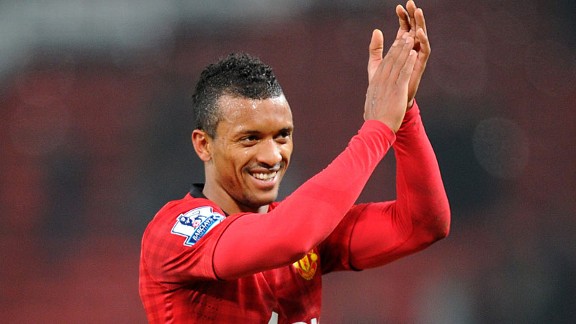 PA PhotosNani has been tipped to leave in the summer and Juventus could activate his release clause
Nani must feel like another chip in the poker game that is Manchester United's transfer dealings. The Portuguese winger could be vital to Sir Alex Ferguson's bid for Juventus midfielder Claudio Marchisio, with the Daily Mirror suggesting an exchange-plus-cash deal could be made for the two players to trade places. Juve first enquired about Nani last year and are keen to offload one of their central midfielders in place of a winger or a striker. Marchisio reportedly earns £2.5 million-a-year in Turin, which would provide United with a significant saving given the much more lucrative deal Nani is on.

Southampton may have an added incentive to avoid relegation from the Premier League, with reports in the English press linking the club with a move for Celtic defender Victor Wanyama. Liverpool, Arsenal and Manchester United have also made a move for Wanyama, who has previously turned down a move to England. Saints boss Mauricio Pochettino is keen to recruit the £10 million-rated Kenyan. Wanyama's performances in the Champions League this season have made him a key target for a number of clubs across Europe.

Following on from Jose Mourinho's trip to Ikea - which obviously was a sign of his imminent return to Chelsea (what other excuse would a man have for going to Ikea?!) - the Real Madrid boss is reportedly already making plans for his coaching staff at Stamford Bridge. It has to be true! This one seems a bit left of field, with the Daily Mirror suggesting former Blackburn boss Steve Kean will be an addition to the Blues at Mourinho's request. Kean has been out of work since being "forced to resign" from Rovers late last year and Mourinho is keen to have staff members from England as well as his current background staff.