Reds eye Gerrard-Alonso reunion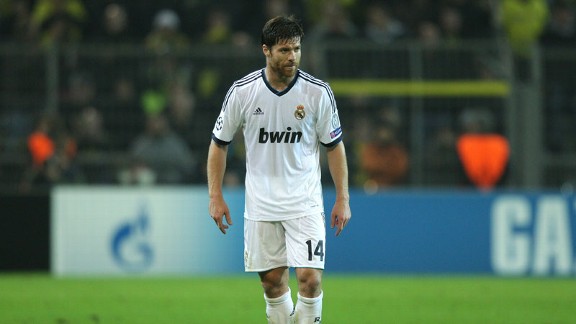 PA PhotosDoubts over Xabi Alonso's future at Real Madrid have increased rumours over a return to Liverpool
Liverpool could soon reunite one of the club's most successful midfield partnerships, with reports that Brendan Rodgers is eager to recruit former Red Xabi Alonso next season in addition to extending Steven Gerrard's Anfield career. According to the Mirror, Gerrard is set to be offered a new two-year deal and Rodgers will attempt to prise £8.5 million away from Liverpool's owners to attract Alonso. The Spaniard moved to Real Madrid in 2009 after becoming a favourite among the Liverpool faithful, and the 31-year-old has often been linked with a return to the Premier League, particularly with rumours circling that he may be declined an extension to his current contract at the Bernabeu. Gerrard has one year remaining on his contract and Alonso will only be an option if Liverpool can free up some cash from the captain's deal.

Rafael Benitez did little to win over Chelsea fans with a number of contentious changes to his starting line-up as the Blues lost 1-0 to Southampton on Saturday and supporters will likely welcome the news that Jose Mourinho has once again been touted as the Spaniard's replacement. The Daily Mail claims Chelsea owner Roman Abramovich will meet with key members of the club's board this week in hopes of finalising a deal for a new manager before season's end. It is no secret that former boss Mourinho tops Chelsea's wishlist, but the Mail has revealed that Everton manager David Moyes has also come under consideration. Moyes is hopeful of leading Everton into next season's Europa League but has not begun contract negotiations to remain at Goodison Park beyond his current term.

It seems Arsenal's French Revolution has ended and a German overhaul is on the cards. Reports in the Mirror suggest Arsene Wenger is hopeful of launching a lucrative raid on a number of Bundesliga giants, with Borussia Dortmund duo Robert Lewandowski and Mario Goetze on his radar, as well as Bayer Leverkusen midfielder Lars Bender. The Gunners would be forced to part company with around £70m, but a serious injury to Abou Diaby has increased Wenger's need to recruit next season.

Manchester City defender Joleon Lescott is eager to escape the Etihad in the summer and is willing to be short-changed if the defending champions reduce their asking price for him. The England international has one year remaining on his contract and the Daily Star says he would be willing to sacrifice a significant amount of the £5 million City would have to fork out for his exit if it helps to attract buyers. Lescott is hopeful of featuring in Roy Hodgson's plans for the 2014 World Cup and has acknowledged playing regularly is the only way to enter the fight for national selection.

Ajax's Champions League trip to Manchester City earlier this season could have shaped Roberto Mancini's future at the club in more ways than one. The Dutch champions claimed a 2-2 draw to relegate City to bottom place in their group and the Mirror claims the result may have helped the City board find a replacement for Mancini. The Italian will soon face a performance review to establish whether his contract will be extended, but Ajax boss Frank de Boer has emerged as a new frontrunner to take over at the Etihad. De Boer could lead Ajax to their third consecutive Eredivisie title this season, but is apparently frustrated at the club's tendency to sell some of their best talent - including Liverpool striker Luis Suarez.