Gunners ready to boost their Arsenal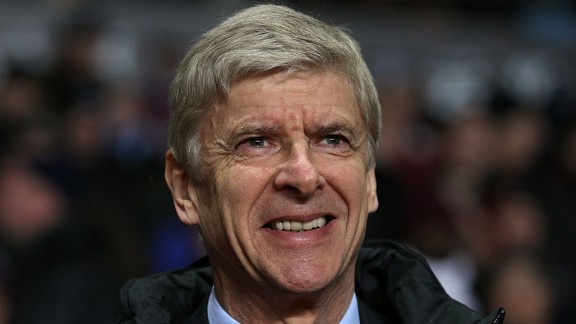 PA PhotosArsene Wenger says Arsenal are now in a position to spend
There is yet more talk that Arsenal are ready to add some artillery to their squad in the summer, with the Daily Telegraph reporting the club's exorbitant wage structure could soon be altered to make way for a number of recruits next season. Although the Gunners have enough cash available after revealing their significant 2012 profits, they would be reluctant to offer high wages given their current bill is already around £143 million. But a restructure of the club's finances could make room for a summer spending spree, with Fiorentina's Stevan Jovetic and Borussia Dortmund's Mario Gotze leading Arsene Wenger's wishlist.

The Daily Mail adds that the Gunners currently have Theo Walcott and Lukas Podolski as their top earners on £90,000 a week but that the ceiling will be £150,000 a week from this summer. A goalkeeper and a holding midfielder will also be targeted, the paper says.

Manchester United have launched a study to assess whether they would be able to accommodate the return of Cristiano Ronaldo to Old Trafford, according to the Daily Mail. Although Sir Alex Ferguson doubts United will be able to finance a move for the Real Madrid winger, preliminary talks suggest the Red Devils are hopeful of reaching a deal for him in the coming years. It is believed that the figure would be in the 'hundreds of millions' after all fees are taken into account.

The Independent cites reports in France that Russian club Anzhi are eyeing a move for Tottenham defender Younes Kaboul, and are ready to offer him a whopping £4 million a year after tax. Spurs, apparently, don't want to sell and are ready to offer him a new deal.