Rooney to PSG? C'est possible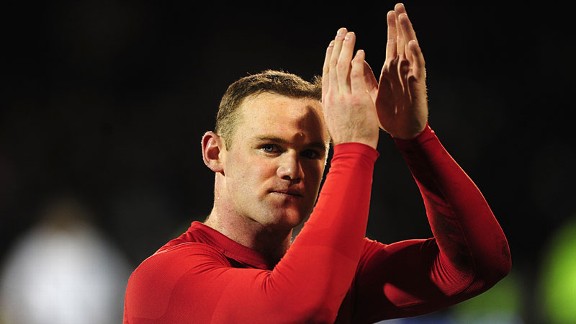 PA PhotosCould Rooney leave Old Trafford in the summer?
Wayne Rooney could soon be coerced into joining the growing legion of English players plying their trade overseas, and it's not hard to guess which European club is set to make a play for the striker. Got it yet? Yep, it's PSG. The Ligue 1 leaders have a chequebook to match their lofty ambitions and The Times reports Rooney has been identified as a summer target for Les Parisiens. With the arrival of Robin van Persie lifting the burden from Rooney at Old Trafford, a big offer could persuade Sir Alex into a deal that would give United the potential to recruit another superstar.

Gareth Bale has become one of world football's hottest properties of late, making his dazzling performances somewhat of a downside for Tottenham. It's no secret that Real have long been admirers of the Welshman and the Daily Star reports the Spanish giants are keen to employ Bale as a replacement for the unsettled Cristiano Ronaldo. Although Spurs are adamant they can keep the 23-year-old at White Hart Lane next season, the growing interest of Real and PSG gives them cause for concern. Comments from former Real owner Roman Calderon will do nothing to ease the worries of the Spurs faithful: "There is always a limit but Real Madrid is in a very healthy situation, economically speaking, so it would be in the position to sign him."

Brendan Rodgers has stepped up his pursuit of Feyenoord defender Stefan de Vrij, the Mirror reports. The Liverpool boss has made it clear he is interested in the Dutchman as a replacement for the soon-to-be retired Jamie Carragher and it is believed he would like to begin negotiations before other parties express interest.