United says no no to Nani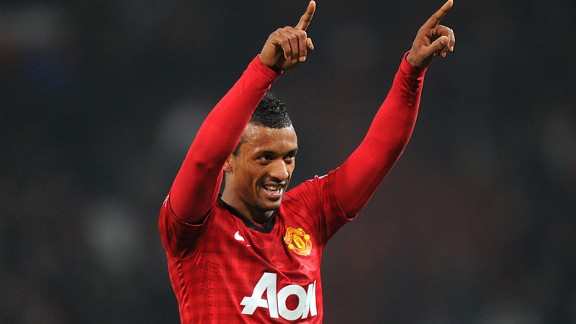 PA PhotosNani has only made a handful of starts in the Premier League this season
Nani's standout performance for Manchester United against Reading last week gave many fans a glimmer of hope that the Portuguese winger might return to the startling form which attracted him to Old Trafford. But excessive contract demands could see the Portuguese headed for the exit door in the summer. According to the Sun, United have given him an ultimatum, insisting they will look for interested parties if he fails to accept the club's £90,000-a-week offer. The 26-year-old had a £130,000 demand rejected and with the Red Devils unwilling to enter lengthy negotiations, he will have to settle for a pay-cut if he wants to remain with the league leaders.

They seemed pleased with the performance of new recruit David Beckham on Sunday, but PSG's spending spree shows no signs of slowing down. Spanish newspaper AS reports the Qatari-backed club are now chasing Barcelona midfielder Sergio Busquets. The Parisien side already appears to have enough depth in their midfield, but have now turned their focus to the summer acquisition of Busquets. Rumours suggest the Catalan giants have a significant release clause of €100 million for the Spaniard and that may put Busquets out of range, even for PSG.

It appears the Stamford Bridge is falling down, and rapidly. After suffering a 2-0 defeat to Manchester City on Sunday, tensions blew over at Chelsea's Monday training session, with the Daily Mail suggesting Rafa Benitez became the victim of a tirade from the Blues' senior players, including John Terry. It is believed one player informed Benitez that 'we won the European cup with this team last year', amidst a quarrel over the Spaniard's tactics. Could that be the melting point for Rafa?