Real-ly Madrid? Ronaldo up for sale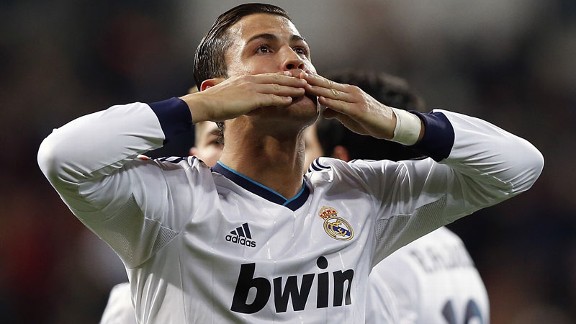 GettyImagesCould Cristiano Ronaldo be on his way out of Madrid?
Could it really happen? Could Real Madrid really sell Cristiano Ronaldo?

According to El Pais, the answer is 'yes' with Madrid considering the option of selling the Portuguese superstar after contract negotiations with the 28-year-old recently broke down.

Los Blancos were reportedly prepared to offer Ronaldo a bumper new deal, worth a staggering €15 million and one that would bind him to the club through to the end of his career.

But with negotiations at a standstill, and the former Manchester United player's contract due to expire in 2015, Madrid officials may take the risk of cashing in on one of their most valuable players.

The question is: who could afford to buy him?

Another former Red Devils player who could also be on the move is defender Mikael Silvestre, with reports suggesting the Frenchman is poised to join the Portland Timbers in North America's Major League Soccer.

According to the Daily Mail. The 35-year-old is keen to cross the Atlantic and follow the well-trodden path of other former Premier League stars David Beckham, Robbie Keane, Thierry Henry and Tim Cahill after leaving Werder Bremen last summer.

Silvestre has been training with the Timbers recently and has impressed club officials enough to be offered a £150,000-a-year deal.

Finally, The Sun is reporting Arsenal and Manchester United are starting to take an interest in Sunderland goalkeeper Simon Mignolet.

The 24-year-old has impressed at the Stadium of Light this season, despite his club languishing just six points above the relegation zone. And with both the Gunners and United suffering 'keeper uncertainty this campaign, the Belgium international, who was signed for just £2 million in 2010, could be an attractive option for both clubs.