Chelsea, United lock horns over Brazilian prodigy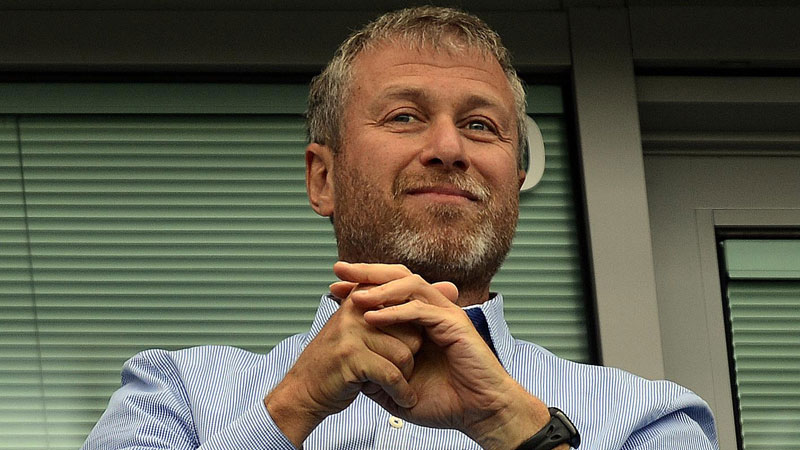 PA PhotosRoman Abramovich is hoping to add another two Brazilians to his squad in the summer
The football Gods seem to be hovering over Stamford Bridge, perhaps delivering belated sympathy for Chelsea's Club World Cup disappointment. On Wednesday, the Blues were linked with a move for superstar Neymar and it now seems Roman Abramovich also has one eye on a youngster labelled as Brazil's next prodigy. According to the Mirror, Chelsea are keen on activating the £5 million release clause of Santos striker Neilton, an 18-year-old who plays, and looks, like countryman Neymar. Neilton received significant acclaim after scoring a hat-trick against Palmeiras in the Copa Sao Paulo Under-19s tournament and Santos are desperately trying to extend his deal in Brazil so he won't leave for what is deemed a bargain. There is one giant hurdle in Chelsea's way, though: Manchester United.

Manchester City have more than the obvious reasons to win the Premier League title this season, with the race to sign Edinson Cavani heating up. The Daily Star claims City are in a ten-way battle to sign the Uruguayan from Napoli and it seems only a repeat of last season's heroics could persuade the striker to move to England. City coach Angelo Gregucci confirmed the club's interest in Cavani and admits the release clause may not be the only thing stopping the champions from getting their man. "City will definitely have competition for Cavani, who is dominating the Italian league with his goals and sacrifices for the team and whose contract has a £55m buy-out clause," Gregucci said. "Edinson is scoring a huge number of goals this season, and it will be difficult for City to take him. The ten biggest clubs in Europe all have Cavani in their sights."

Manchester United could have found a long-term replacement for defender Rio Ferdinand, although longevity could ironically be an issue. The Mirror reports Sir Alex Ferguson is in the hunt for Benfica centre-back Ezequiel Garay and United are expected to heavily scrutinise the Argentine's performances for the rest of the season. Although he is 26, Ferguson is hoping to replace Ferdinand with an experienced defender rather than relying on one of the club's youngsters.