Best deals on the free market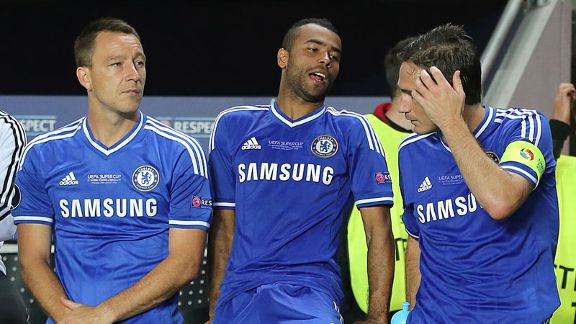 PA PhotosJohn Terry, Ashley Cole and Frank Lampard are all approaching the end of their Chelsea contracts.
Some of the biggest names in European football over the past decade find themselves edging towards the end of lucrative contracts that their current employers may not be ready to renew, but that means their market appeal will only be enhanced as they become eligible for free transfers.

It is inevitable that the stars of the 2014 World Cup will be priced at levels most clubs will not be able to consider, which may see the following players become some of the most sought-after stars on the market this summer.

John Terry/Frank Lampard/Ashley Cole
Current club: Chelsea
Status: Ageing legends waiting to discover their fate at Stamford Bridge

Between them, the iconic trio of Terry, Lampard and Cole have collected a stunning 31 major trophies in their time at Chelsea, with Premier League and Champions League honours among their impressive personal collections.

They also have been among the highest earners at Stamford Bridge for many a long year and, while Blues boss Jose Mourinho has hinted all three be offered fresh contracts next summer, the lack of progress in these deals suggests one or more may move on as the club look to trim their wage bill in a bid to comply with financial fair play regulations.

Lampard admitted he came close to joining MLS side L.A. Galaxy last year, while Cole has slipped down the pecking order this season. Terry, it would seem, remains a key man in the side and, if it came to picking between them, the Blues captain would appear to more likely to remain at Stamford Bridge.

Tomas Rosicky
Current club: Arsenal
Status: Certain to sign a new Gunners deal, according to boss Arsene Wenger

Wenger was unequivocal in his conviction that Czech Republic international Rosicky would renew his Arsenal contract when it expires, but in the past the Gunners boss has been equally convinced that many of his departed players were equally committed to the club.

Until the silky midfielder puts pen to paper on a new deal, Wenger will be concerned that one of his favourite players may be tempted by the lucrative alternative offers that will have started to come his way since the turn of 2014.

Miroslav Klose
Current club: Lazio
Status: Set to move on after the World Cup

Klose has suggested he will leave Lazio in the summer and, on transfer deadline day, it had seemed as if he may be heading out of Italian football even sooner, amid reports that Arsenal had made a bid to sign the Germany international on loan.

That move ultimately came to nothing, yet this prolific goal scorer, who has proved himself time and again for club and country, would be a fine acquisition for a top European side even though he already has celebrated his 35th birthday. He may have only 18 months left in his legs, but they would be well worth investing in.

Samuel Eto'o
Current club: Chelsea
Status: On a one-year contract at Chelsea, with no guarantee he will stay

Eto'o was viewed as something of a stopgap signing for Jose Mourinho and Chelsea last summer, after they were frustrated in their bid to land the likes of Wayne Rooney, Edinson Cavani and Radamel Falcao and opted to sign this 32-year-old former Barcelona and Inter Milan star.

The fact that he was handed only a one-year contract was an indication that the commitment to the deal was less than convincing on either side, and Eto'o took time to settle. His hat trick against Manchester United last month suggested he still has plenty to offer, though, and if Mourinho gets his way, that is likely to be at Stamford Bridge.

Fernando
Current club: FC Porto
Status: An aborted move to Manchester City last month sets up a summer free

Reports of a private jet being charted by Manchester City to bring Fernando to a medical on transfer deadline day fizzled out, but now the scramble to secure the services of this 26-year-old Brazilian defensive midfielder in the summer will begin.

As a free agent, Fernando will be one of the prize catches of this summer's transfer window and it is likely that the clubs with the deepest pockets will be able to attract him.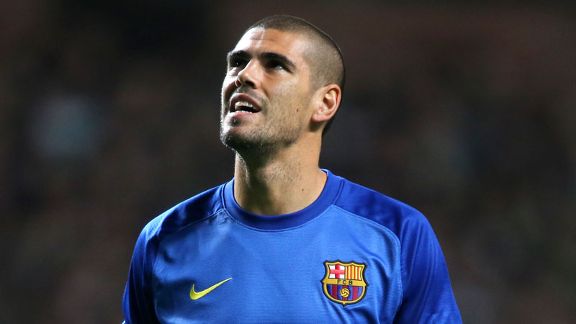 PA PhotosManchester City and Monaco are among the sides linked with Victor Valdes.
Victor Valdes
Current club: Barcelona
Status: Set to end an historic reign as Barca's No. 1

It will very much be the end of an era at Barcelona when Valdes waves farewell to the Camp Nou devotees at the end of this season, with his haul of 15 major trophies with the Catalan club confirming his importance to the greatest era in their history.

He has been strongly linked with Monaco, but England's Premier League appears to be a favoured destination for Valdes and, having only celebrated his 32nd birthday last month, there should be plenty of miles left on his clock for a goalkeeper who has been at the very top of his profession for more than a decade.

Nemanja Vidic/Rio Ferdinand/Patrice Evra
Current club: Manchester United
Status: Options are open for Sir Alex Ferguson's former defensive trio

Suggestions that United captain Vidic would be allowed to leave United in the January transfer window were never likely to come to fruition as, even though his battled-scarred frame is showing serious signs of fatigue, he remains a talismanic figure in this transitional year under David Moyes' management.

The United boss has hinted that he hopes Vidic will remain at the club, but there are less positive signs with regard to Ferdinand's future. Longstanding injury problems have led to suggestions that the former England international may even consider calling time on his career at the end of the season but, regardless, it seems unlikely his time at Old Trafford will be extended.

Evra, meanwhile, may join the list of high-profile departures at United, as the France full-back continues to be linked with a move to Monaco and Moyes continues to be linked with potential replacements.

Blaise Matuidi
Current club: Paris Saint-Germain
Status: Linked with Manchester City in the last transfer window, but PSG want him to stay

Manchester City's apparent interest in Matuidi ruffled the feathers of PSG chiefs last month, as they vowed to target players at the Premier League club if they tried to poach the 26-year-old.

While PSG have the financial firepower to persuade him to sign a new deal, this powerhouse midfielder will have options aplenty when he decides on his future in the coming weeks.

Bafetimbi Gomis
Current club: Lyon
Status: Refusing to sign a new contract with his current employers

Gomis has been targeted by several Premier League clubs down the years, with Newcastle and Tottenham among those to have been linked with a move for the 28-year-old.

The striker's inflated asking price has tended to scupper any potential deal, but Gomis has made it clear that he will not renew with Lyon. A consistent scorer once again in Ligue 1 this season, Gomis will be a sought-after commodity as his advisers look to secure him the best deal ahead of an inevitable summer move.