Paper round-up: The Wizard of Oz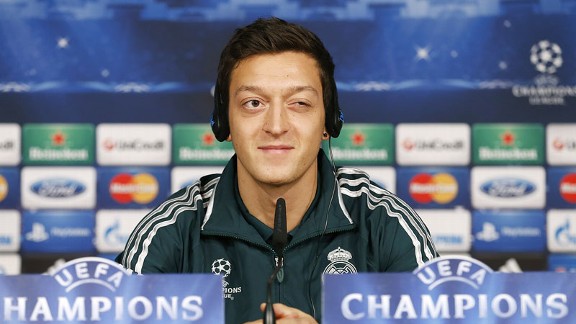 GettyImagesMesut Ozil: Bound for a stint in the Premier League?
Manchester United boss Sir Alex Ferguson is hoping to bring Real Madrid playmaker Mesut Ozil to the club in January, accoring to a report in The Sun newspaper. Ozil, a Germany international, has seen a reduction in playing time this campaign following the arrival of Luka Modric to the Bernabeu. It is claimed Ferguson is looking at the 24-year-old as a potential replacement for Paul Scholes.

Meanwhile, Ferguson came in fourth place in a list of the world's highest-paid managers printed in the Daily Mail. Real Madrid's Jose Mourinho topped the list, reportedly earning £12.3 million per season, while Carlo Ancelotti of PSG and Guangzhou's Marcelo Lippi also ranked above Ferguson. Arsene Wenger rounded out the top five, but England boss Roy Hodgson surprisingly came in at number 30.

The Sun reports that Chelsea are hoping to add to their attacking stocks in the coming months by adding another Brazilian to their squad. Atletico Mineiro starlet Bernard is reportedly seen as a successor to Frank Lampard, with the Blues prepared to pay up to £6 million for the midfielder's services.

Liverpool, meanwhile, have no made a formal offer to winger Raheem Sterling, who is eligible to sign a full professional contract on his 18th birthday on December 8. The Mirror claims Sterling is currently earning a mere £300 per week and is hoping for a substantial pay rise given he has received his first England cap.