Paper round-up - Mum's the word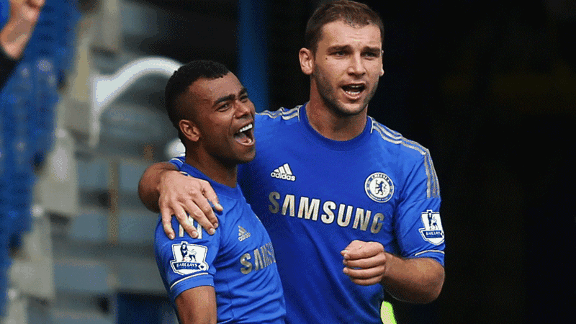 GettyImagesHas Ashley Cole's Chelsea future been revealed on Facebook?
The Sun on Sunday have found a new twist to the Ashley Cole contract saga, claiming to have information from his Mum's Facebook account.

Cole has long been at loggerheads with Chelsea regarding an extension to his current deal which expires this summer, with Manchester United and Paris Saint Germain believed to be keen on his signature should he decide his future lies away from Stamford Bridge.

As transfer sources go it is pretty novel, and one that we haven't seen before. Sue Cole is reported to have told friends on the social networking site: "Well looks like his going somwhere better hear than the talk of man u. Not too far on the Euro star x".

Elsewhere it is widely reported that Carlos Tevez has taken his eye off Manchester City's struggles in the Champions League and their upcoming Premier League match against Tottenham to launch an attack on former Man United team-mate Gary Neville, asking how he can be a pundit, run a hotel and coach England.

The duo fell out following Tevez's move across Manchester from United to City, and it seems the Argentine striker hasn't got over the rift yet, saying: 'I can't believe that any of the top countries would employ a television pundit as a part-time coach. Can you imagine Spain, Italy, Germany, Holland, Brazil or Argentina employing a manager's right-hand man whose day job is a television pundit? I can't ever see it happening.'

There is plenty to talk about on the transfer front too, the Mail on Sunday reckon Arsenal are eyeing a move for Napoli's Edinson Cavani in January, and Raheem Sterling's contract stand-off at Liverpool is interesting Man City, that's in the Sunday Mirror.

Also in the Mirror, Inter Milan are monitoring Mario Balotelli's situation at the Etihad, while Chelsea could be set to make a bid for Everton's in-form midfielder Marouane Fellaini to boost their already bloated midfield ranks.