Real join Juve in Vidic hunt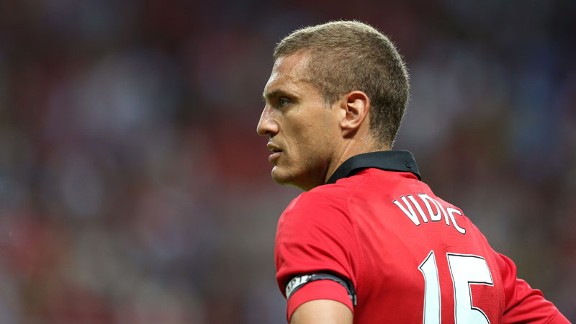 PA PhotosNemanja Vidic is expected to be a target for many European clubs next summer.
Real Madrid have joined Juventus in the chase for Manchester United defender Nemanja Vidic. Tuttosport reports Real Madrid are keen to secure a new central defender next season and could offer the Serbian a pre-contract in January. The Sun reported on Wednesday that Juventus and Barcelona have their eye on Vidic, but Real Madrid could be the most aggressive in their pursuit of the 31-year-old as they look to bolster their defence. Vidic's contract ends next June and he would be allowed to begin talks with European clubs in January.

Zenit St Petersburg are going back for seconds, with former player Martin Skrtel their number one target for the January transfer window, the Mirror reports. Skrtel joined Liverpool from Zenit in 2008 and has found success at Anfield, but an increased amount of competition could force the Solvakian to pursue options elsewhere. Zenit were keen to sign Skrtel in the summer but will be hoping they have more luck second time around, particularly if the 28-year-old becomes unsettled in the next three months.

Manchester United are the latest club to keep an eye on highly-rated Derby County midfielder Will Hughes, with David Moyes reportedly keen to snap up the youngster in January. According to the Daily Mail, Moyes is not too keen on buying players in January but wants to sign Hughes before he attracts significant attention next summer. It's likely United will look to do something similar to last year's move for Wilfried Zaha, with Sir Alex Ferguson buying the winger then loaning him out to Crystal Palace for the remainder of the season.