Moyes starts review into United's scouting system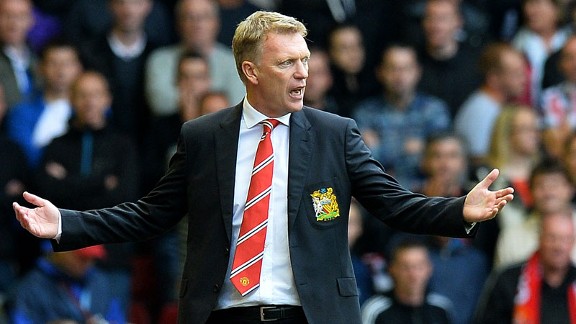 GettyImagesDavid Moyes has started a review into Manchester United's scouting system.
Manchester United have quickly reacted to their failed summer transfer program with the Mirror reporting that United boss David Moyes is set to shake-up his scouting system. United fell flat in the last transfer window, watching as their closest rivals lured their targets while the Red Devils couldn't secure any of their major targets. Marouane Fellaini the only major target to move to Old Trafford. And now Moyes has started a review into how the club identifies new talent, with rumours suggesting the former Everton boss will make wholesale changes, clearing out old staff and replacing them with people he trusts.

Liverpool can expect another battle to keep a hold of striker Luis Suarez with the Mirror claiming that Spanish giants Real Madrid will try to capture the Uruguay international in January. Reds officials were stretched to breaking point as they continually warned Premier League rivals Arsenal off repeated attempts to bring the 26-year-old to north London. And it looks like it could be a reoccurring problem with the Reds as Madrid manager Carlo Ancelotti looks to bring Suarez to the Spanish capital next year. Madrid were rumoured to be interested in securing Suarez's services this summer, but after spending a record fee to capture Gareth Bale, had to shelve their plans for a future date.

Heading to Italy, it looks likely that Roma defender Nicolas Burdisso could be heading back to Argentine giants Boca Juniors. According to Il Sussidiario, Burdisso will return to his former club in the January window with his contract due to expire in the following summer. Roma, who acquired the 32-year-old from Inter Milan in 2009, are willing to grant Burdisso an early release from his contract so that the veteran can return to his homeland.