Prepare for round two of Suarez saga in January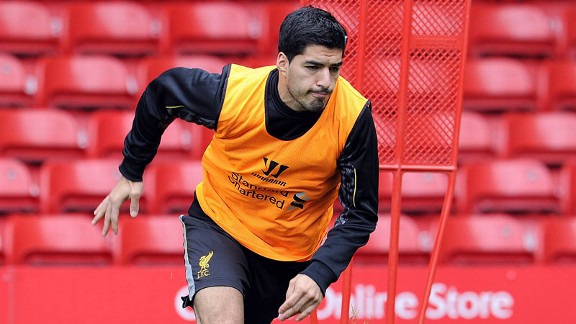 GettyImagesArsenal will be back for Luis Suarez in January.
What do you do when you don't get what you want? In Arsenal's case, you try, try and try again. Despite failing in their bid to lure Liverpool striker to London, the Mirror is reporting that Arsenal boss Arsene Wenger will be back in January to get their man. Arsenal had a tough time convincing their targets to make the switch to the Emirates this summer. That was until the Gunners secured arguably the transfer of the Premier League with the signing of German international Mesut Ozil. But it was Suarez that Arsenal had been itching to secure throughout the transfer window.

Arsenal made two offers for the Uruguay striker, with the second famously being a solitary pound over £40 million. But the Reds stood firm in their stance that Suarez wouldn't be leaving Anfield. And despite the player himself pushing for the move to become reality, the window closed and Suarez remained a Liverpool player.

But with Arsenal still lacking in attacking power, Wenger has made securing a striker in the January window a priority. And that means this summer's Suarez saga will have a round two, with Wenger again to target the 26-year-old. The club tried to sign Chelsea forward Demba Ba on a season-long loan in the summer but after the Blues vetoed that move, Wenger is determined to sign a new striker on a permanent base.