Owen, Owen gone and Utd's Neymar bid
Michael Owen took twitter on Transfer Deadline Day to declare his excitement and his expectation of being part of the frantic dealings. He wasn't. But, at long last, he's now he's signed for Stoke City as a free agent.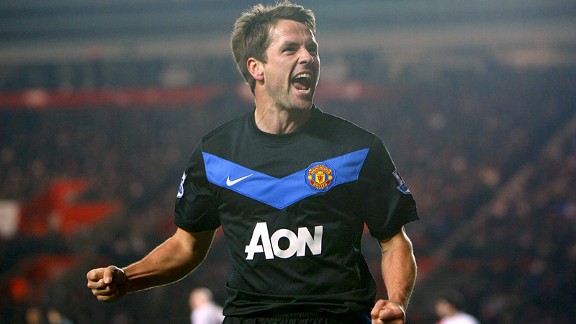 Or at least he has in principle. The Premier League have not yet ratified his registration. Something to do with already having 25 contracted players and then trying to add a free agent to the squad (full story). Now the Premier League will reportedly meet to see if the Owen deal can be confirmed or not.

Other notable 'news' doing the rounds this morning comes from The Sun, who claim Manchester United made a £38 million deadline day attempt to land Brazil superstar Neymar.

Despite Santos making comment on every bid they received over the summer, the Brazilian club seemed strangely silent on this one. Anyway, Neymar decided he wanted to stay put until after his country had hosted the 2014 World Cup.

As an update to this story, Manchester United have now denied that there is any truth to the rumour, Sky Sports report. Who would have though it?

The Daily Telegraph claim that Arsenal or so eager to get rid of Andrei Arshavin that they are prepared to let him go on a free transfer so he can return to Russia before the transfer window closes on Thursday.

Dynamo Moscow have shown the strongest interest but have yet to make the 31-year-old a formal offer. At the same time, Arsenal have included Arshavin in their 25-man Champions League squad.

Meanwhile, The Guardian reports that Tottenham's deadline day deal to sign FC Porto's Joao Moutinho was only scuppered because of a dastardly third party lurking in the shadows.

The two clubs had apparently submitted an agreed deal sheet to the Premier League before the 11pm cut-off point. However, a third party investor, who owns 15% of Moutinho's economic rights, was entitled to a cut of the fee and, under Premier League rules, which forbid third party ownership, he had to be bought out at the Porto end before the deal could be ratified. It was this part of the deal that was not done in time.

And finally, The Daily Star report that New Tottenham signing Hugo Lloris has already got the hump with manager Andre Villas-Boas. Or rather France coach Didier Deschamp's has claimed on Lloris' behalf that his No.1 is hacked off.

AVB said Lloris, who is being kept out at Spurs by Brad Friedel, has a fight on his hands to become first choice. And Deschamps revealed: "Hugo has not appreciated the statements of his coach."