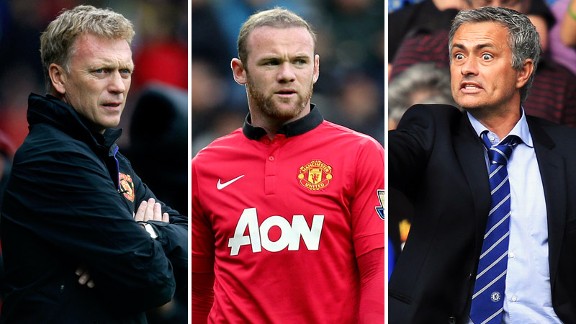 Getty ImagesWhere does Wayne Rooney's future lie? Manchester United or Chelsea?
Wayne Rooney is back on Jose Mourinho's hit-list as the striker is yet to be tied to a new contract by Manchester United.

Chelsea tried to sign the England forward in August, but had their efforts thwarted by United. However, with news emerging that Rooney is still waiting on a new contract offer from his current employers, the Daily Mirror reports Mourinho is now back in the frame as the January transfer window looms.

Rooney's existing deal expires in 18 months, and it is said Chelsea will use that time to lure the 28-year-old to Stamford Bridge, preferably before the 2014 World Cup commences. Continue Reading...