Revival not revenge is Norwich's driving force against Fulham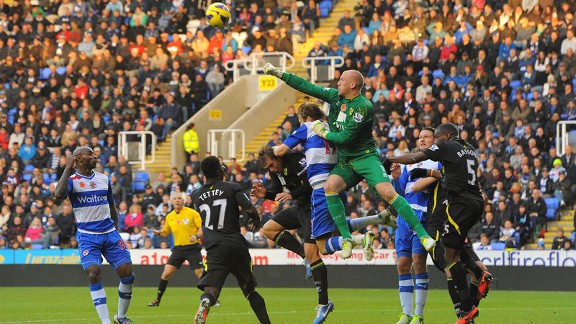 GettyImagesJohn Ruddy: Wanted by Chelsea
Revenge is not only a redundant emotion. It is a ridiculous notion ahead of Norwich's Premier League date with Fulham this weekend.

- Mison: Recipe for roasted Canaries

Thankfully, those who matter within the Canaries' collective have publicly downplayed the significance of a first meeting with the Cottagers since the sky appeared to fall in on an opening day to forget down by the Thames. Sweltering temperatures and a Norwich outfit still in transition proved a combustible mix as Mousa Dembele inspired Martin Jol's side to a 5-0 win on Chris Hughton's first meaningful day at the office.

Dembele has since departed for pastures new. Along with the naivety and the chronic breakdown in defensive discipline that characterised Norwich's limps efforts. Yes, there have been more painful kinks in the road since. Notably heavy reverses to Liverpool and that FA Cup exit to Luton, but never again have Norwich looked so collectively inept.

But for John Ruddy's defiance, it was no exaggeration to state things could have been much worse for the visitors. Human nature would tell you those who suffered on that afternoon might seek to set the record straight. For Hughton and those he named in his first-ever Premier League line-up as Norwich manager it was a chastening experience, but the experienced City boss is too canny an operator to attach any greater significance to the re-match in Norfolk.

Hughton was right to point out few who traipsed away from Craven Cottage back in mid-August would have expected the teams to be locked on the same number of points this far into the campaign. Frankly, the men in white coats may have been pressed into action, but such is the shifting sands that see Fulham arrive at Carrow Road this weekend leading the hosts only on goal difference in the current standings – in no small measure due to the uplift from their emphatic display against Norwich.

Hughton also pertinently pointed out much has changed on both sides of the divide. Players have been traded, systems of play refined, confidence emboldened on City's part by a club-record Premier League unbeaten surge prior to Christmas. Hard-fought, but merited draws against Tottenham and QPR in recent times offer more than hint they are returning to the consistent seam of form that underpinned that landmark phase in the development of Hughton's Norwich.

That, allied to the three points on offer this weekend, offers the real fascination from this potential coupling. Not any thirst for revenge. Both clubs will know they are now only a handful of league wins away from scrambling to safety - surely a tantalising prospect with the scrap to avoid relegation shaping up to be one of the fiercest in many seasons given the number from QPR upwards embroiled in the carnage.

To steer clear of the melee requires cool heads and focused minds. Thoughts of revenge and wiping the slate clean merely cloud judgement. Irrespective of what the Canaries' achieve this weekend against Fulham, they can never erase the bitter memories of the corresponding fixture; those three points are gone forever. That limp display will remain a stain on the season. But it is what Norwich strive to achieve over the remaining months that will define Hughton's tenure at Carrow Road.