Tactics might suffer as Norwich indulge in transfer window brinkmanship
Chris Hughton is definitely no fan of the August transfer scramble. Then again, why would he be? Managers ultimately succeed or fail by results. His focus right now should be on ensuring the Canaries get off to a good Premier League start. Playing catch up in this league is a hellishly difficult task for those blue chip clubs chasing honours; let alone a recently-promoted side still trying to establish themselves at the top table. Hughton should have spent the majority of this week preparing a side and a gameplan to prolong Andre Villas-Boas' stuttering start to his Tottenham reign on Saturday.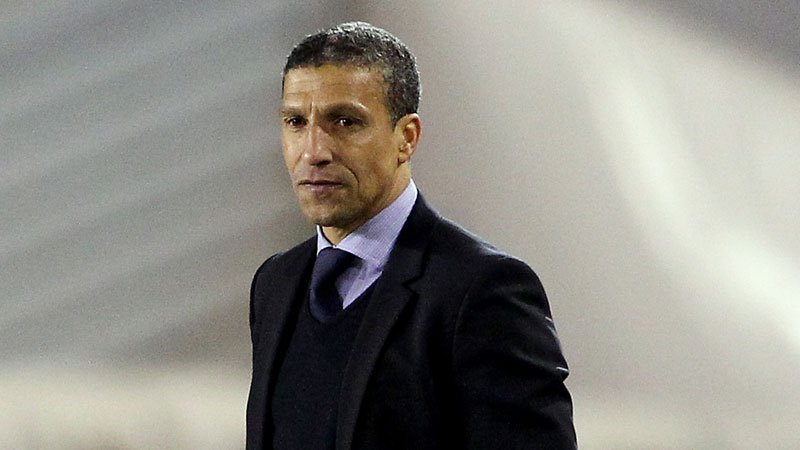 Tactical briefings and training drills at Colney have had to compete for his precious time with identifying transfer targets, sifting through lists of potential foreign recruits, meetings with his chief scout and the chief executive, dealing with agents and middle men. Hughton and the rest of his profession take on a new role for the first two weeks of every new season. Part-football manager, part-salesman. In an ever-diminishing talent pool of available footballers, the good ones, the ones who can actually enhance your squad and leave an indelible mark on the Premier League stage are courted by numerous suitors.

Hughton is in the market for one final addition. Every press conference over these recent days and every soundbite from City's erudite boss on the recurring subject of fresh faces has left a body of evidence. A trail of quotes that make it clear all that is missing from his successful summer recruitment drive is a striker. The circumstantial evidence of the last few hours suggests Brighton's Craig Mackail-Smith has emerged as a leading candidate.

The red tops claimed on Friday morning City had failed with a £3 million raid for a man who reputedly spurned their advances when he opted for a south coast move from Peterborough last year. Hughton was asked directly at his pre-match Spurs press call on Thursday afternoon about a reported bid. The manager declined to add to the speculation.

Why would he? He has had everyone from Michael Owen to Hannover's Mohammed Abdellaoue thrown at him recently. One completely fanciful due to the excessive financial package, one a non story given he started and scored in the German's Europa League success on Thursday night. Hardly the actions of a man readying himself for a big-money move to Norfolk one would suggest.

The question now of course if the Seagulls' have rejected Norwich's overtures is what next? Is this the opening gambit in a saga that still has hours to run or do City put a red line through the Scottish international's name and move on down their list. And you can be sure the methodical Hughton has one. Every club will - for reasons already stated. This is a sellers' market. Each passing minute tilts the odds in favour of clubs with valuable commodities. On this very day in the January transfer window Norwich secured the services of England U21 defender Ryan Bennett minutes from the deadline. Bennett had been en route in a car to Premier League rivals Swansea when the call came to turn around and head to Norwich's training ground.

Hughton himself earlier this week recounted the personal tale of how, at Birmingham, he had concluded two deals within hours of the window slamming shut. In the game of brinkmanship that will undeniably unfold over the rest of today, an experienced campaigner like Hughton and a canny chief executive in the form of David McNally will have a plan B. And a plan C for that matter. Whether that means thrashing out a deal for reported target Mackail-Smith or AN Other you can rest assured the phone lines around Carrow Road and Colney will remain permanently engaged.