Norwich must grasp the chance for great leap forward against Spurs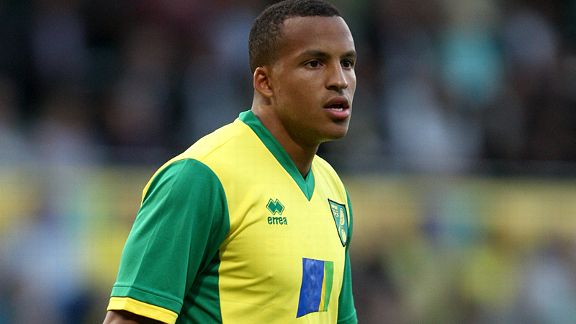 PA PhotosMartin Olsson: Knows the importance of the Spurs game.
There is no trace of a siege mentality at Norwich City despite the negative currents swirling around the club.

Chris Hughton's future had been a routine topic for discussion even before the Canaries' chief executive's recent comments served to fuel a belief in certain quarters that he will be the next casualty of the sack race.

Yet Hughton did not look or sound like a man on the way out ahead of Sunday's tussle with a Tottenham club he served for 28 years as an accomplished full-back and later coach at White Hart Lane.

City have undoubtedly produced a string of encouraging displays over the past month, which have not been reflected in the only currency that really matters at this stage of the campaign. Norwich needs points not simply performances and there is no-one inside the club who would dispute that basic assertion.

Many of the Canaries' direct rivals stumbled on Saturday, with Sunderland and Cardiff crashing to heavy defeats and West Brom hitting back late to deny Fulham a priceless away win, but Hughton admitted in the build up to Tottenham his club have to help themselves rather than rely on favours from those in equal peril.

Both Hughton and Swedish international defender Martin Olsson spoke about those outside pressures, but there was a sense from deep within the recesses of City's dressing room there is a real willingness to embrace the challenge. Norwich emerged from a similarly taxing finale to last season, that required a win in their final Premier League home game, to guarantee survival. Hughton and many of the same players remain, and the experiences they endured give them an edge over the likes of the Bluebirds or Fulham who now find themselves in uncertain territory.

Hughton could just as easily pull up the proverbial drawbridge but the Norwich manager has remained accessible throughout a campaign which must have tested his own resolve regarding his ability to guide the Canaries along the next phase of their Premier League development.

After a mid-table finish to Hughton's debut campaign and a record transfer outlay, this time around was framed as the great leap forward. The fiscal health of Norwich's balance sheet after three seasons of top flight money has not been matched by an evolution in their play or a consistency in results which would have extricated them from the tightest battle to survive in recent seasons. Olsson spoke for the players on Friday when he admitted it is impossible to ignore the gravity of the situation, but Tottenham could mark a watershed moment.

Should Norwich finally unlock the goalscoring potential which has proved so elusive in the search for sustained progress then the Canaries will not be embroiled in the relegation battle until the final throes. The positive vibes around Norwich's training ground this week must be translated to Carrow Road on Sunday. Manage to achieve that and marry productivity in front of goal with performance levels of recent matches and this could be a defining weekend in the struggle.