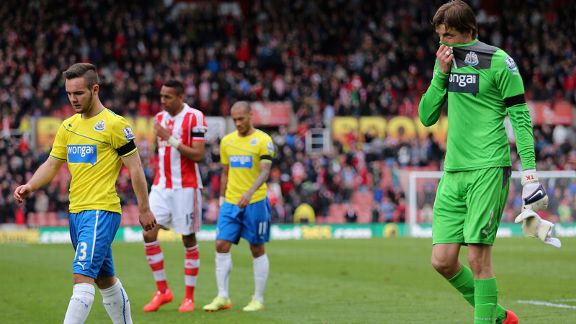 PA PhotosAdam Armstrong, left, and Tim Krul of Newcastle United look dejected.
If Newcastle United were given the option to end the Premier League season right now in ninth place, Alan Pardew would not need to be asked twice.

The season is spluttering and stuttering to a halt and, after 90 minutes in which the Magpies produced just one shot on target at the Britannia Stadium, there was little surprise when the fans vented their frustration as Newcastle slumped to their fourth defeat in a row.

It's now just three wins in 16 matches in all competitions. Continue Reading...