Newcastle need new ownership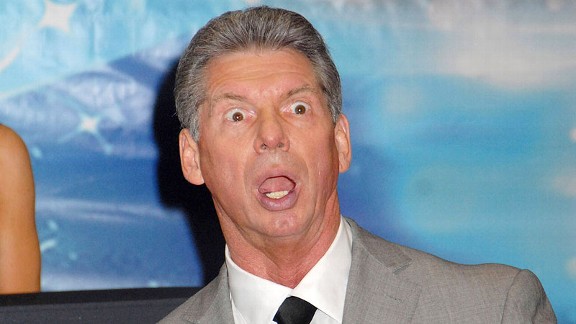 George Napolitano/FilmMagic/Getty ImagesIs this the face of Newcastle's next owner?
In the wake of social networking rumours that WWE supremo Vince McMahon might buy Newcastle, the mere thought of the club being sold has had some members of the Toon Army excited.

Though sources on Tyneside were quick to shoot down such talk, the prospect of American ownership at Newcastle should appeal to those on both sides of the pond. But it doesn't.

Nobody from the U.S. has shown an interest in buying the Magpies in recent times despite Liverpool, Fulham, Aston Villa and Sunderland all securing an owner from the States in the more modern pages of Premier League history.

Don't forget that Newcastle have twice been up for sale under Mike Ashley since he took over the club in 2007, but there were no takers in either 2008 or 2009.

Despite trimming wage bills to a stage where the Magpies are now making a profit, nobody has stepped forward to show any interest in a club that regularly attracts 50,000 to watch a team that have plied their trade away from the business end of the Prem in the last two years.

This isn't an article about how much somebody in America could make if they snapped up Newcastle; anybody with the capability to buy a Premier League club is going to be rich already.

- Duffy: Pardew on borrowed time?

What Newcastle need right now is an owner who cares and understands what the club is all about. Given the catalogue of mistakes and unpopular decisions made by Ashley during his tenure at St James' Park, I've got no doubt that he is no longer such a person.

He did care at one stage during the honeymoon period when he sat with away fans, got the drinks in on the Quayside and looked like a guy who enjoyed the company of the United fans.

Then it all got messy.

Bringing Kevin Keegan back as manager in 2008 wasn't a bad idea, but denying him control and limiting funds on transfers was.

Furthermore, installing Dennis Wise above his head as transfer chief laid the foundations for even greater problems, because when it all started to untangle months down the line, Ashley got upset with the criticism.

Nobody stepped forward to buy the club, after which relegation, promotion, a European charge and then another battle for survival followed. This season, by contrast, there has been a danger of apathy setting in.

We've witnessed it before in the late 1980s and early 1990s, when the club slumped into the Second Division and attendance dropped.

Some fans claim that Ashley has made football affordable at St James' Park while others argue that more than 600 pounds for some season tickets is still expensive, especially when Bayern Munich fans paid 104 pounds for some last season.

Anybody coming in to buy the club from America or elsewhere should remember that the fans here are not difficult. Just treat former club greats with a bit of respect, communicate with the fan base and don't change the name of the stadium, and things shouldn't really be too hard.

I'm sure the American approach to dealing with supporters in other sports would be able to embrace that, but is there anybody out there willing to take on such a big project?

After the Hicks and Gillett era ended, Liverpool have blossomed under their new American owners, backing their manager and challenging for the top four again, while also staying in touch with their fans.

Newcastle's last trip to the States in 2011 resulted in a great turnout as far as the fans were concerned, with thousands watching games in Orlando, Fla., Columbus, Ohio, and Kansas City. More of the same would boost shirt sales, interest would grow and the club would be a happier place again.

Until somebody comes up with the dollars, though, it all remains a bit of a pipe dream.