Colo the calm amid the Newcastle storm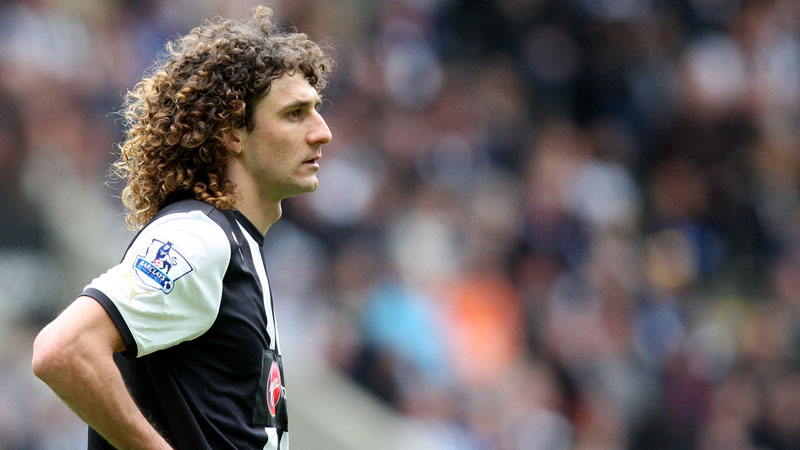 PA PhotosUncertainty had surrounded Fabricio Coloccini's future at Newcastle.
Throughout what has been another stormy summer at Newcastle United, a player that many of us thought we'd be filing a lot of column inches on has simply got on with his job relatively unnoticed.

Step forward Newcastle captain Fabricio Coloccini.

The Argentine star's future has looked uncertain since the turn of the year when he was expected to head back to his homeland for family reasons, with San Lorenzo desperate to sign the classy centre-back and net themselves a Premier League star in what promised to be bargain deal. But it didn't turn out that way - and one thing is for certain, there aren't any Toon supporters complaining about it in these parts.

- Gomis deal hits hitch

Putting aside Coloccini's red card against Pacos de Ferreira in an ill-tempered 1-1 draw in pre-season, the South American has suffered no setbacks and has kept things steady behind the scenes at the club's Benton base.

Coloccini is a different type of captain to those who have came before him at Newcastle. He isn't a shouter and doesn't see a constant need to talk to the media before and after every game. Kevin Nolan was an effective captain during his time at the club and was always happy to take the responsibility of media duties to explain performances and mood in the camp.

Perhaps there isn't a right or a wrong way to do it, but Coloccini has ensured that when he talks, people listen. On the field he leads by example, with his organisational skills there for all to see. The former AC Milan defender isn't an old school centre-back and is blessed with the skill to play his way out of trouble and bring his team-mates into the game with some telling passes.

That doesn't mean he doesn't possess the required aggression to be a hit in the Premier League. The £10 million man has, at times, been guilty of channelling it the wrong way, his red card at Pacos and last season's clash with Liverpool's Luis Suarez at Anfield are examples of that.

However, when Newcastle went against their own policy of offering more senior players longer deals 18 months ago, they handed Coloccini a five-year contract and Alan Pardew did it for a good reason. He knew that Coloccini was such a huge figure going forward and his influence in the dressing room was a key factor in him getting it right at St James' Park.

That's why when Coloccini's family issues came up in the New Year, the Magpies fought hard to keep him and help come up with a solution to ensure he sees out his peak years at Newcastle.

It is Coloccini's relationship with Pardew that is a crucial factor in him staying on this summer. The defender once said in the Chronicle that he looked at Pardew like "a father". And you just got the feeling that towards the end of last season Pardew cracked it in convincing Coloccini to stay.

Pardew didn't make a big deal about anything or make any sweeping statements and when Coloccini left the field against Arsenal after the final game of the campaign without anything that resembled a "goodbye" things were looking good.

Over the summer, while the arrival of Joe Kinnear was dominating the headlines, Pardew stayed in touch with Coloccini. And rather than the possibility of the player going AWOL - becoming a story like his fellow countryman Carlos Tevez did at Manchester City - it was pleasing to instead report on Coloccini returning to training early.

His calm presence in the heart of Newcastle's back four has been there for all to see in pre-season.

Since joining the club in 2008, Coloccini has become a big part of the family at the club's Benton base. He's been with the club through relegation, promotion, Europe and last year's grim battle for survival. When he was missing last season it showed, as Newcastle were dragged into a relegation dogfight.

Thankfully though it will be Captain Colo once again who leads Newcastle out this season.