Ronaldo's deal, Halsey breaks trust, Young's dive, more
Somewhere out there, a hater is sneering that he waited this long just so he could overshadow Gareth Bale's debut for Real Madrid. (That's what happens when you're Cristiano Ronaldo. A chunk of the world will always see you in a certain cartoonish way.)

Whatever the case, the news out of Madrid this past weekend was seismic, and it wasn't because of Bale's goal-scoring debut. It was down to the three-year extension through 2018 that Ronaldo signed, a contract that easily makes him the highest-paid player in the world.

As usual, because the Spanish media express wages in after-tax terms and much of the rest of the world does it in gross terms, there's confusion over the numbers. Sources close to Madrid speak of 17 million euros per season net, which works out to 36 million euros gross. And that's a hefty 48 million dollars a year for those keeping track using traditional means.

Is he worth it? He certainly is to Real Madrid, in my opinion. On Saturday night in the 2-2 draw with Villarreal, he scored his 203rd goal in 203 games.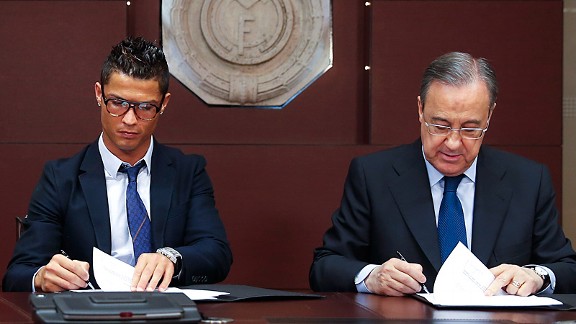 Helios de la Rubia/Real Madrid/Getty ImagesCristiano Ronaldo's new deal not only pays handsomely but reinforces Real's power position over its biggest star and asset.

Beyond that, you need to look at it in the context of Real Madrid and their revenues. The journalist Nick Harris, from the Sporting Intelligence website, summed it up better than I ever could in a tweet Sunday night.


@Marcotti #RM income €521m in 2012-13. V responsible wage bill would be half, €260m. So €36m on by far the best player = fine. Leaves loads

— sportingintelligence (@sportingintel) September 15, 2013


Madrid made $695 million in revenues last year. UEFA recommends that salaries shouldn't exceed 70 percent of revenues and indeed, 50 percent of revenues is considered "best practice." Well, 50 percent of Real's revenues equals $347.5 million. Ronaldo, who is far and away the club's best player, will make around 13 percent of that, with some $300 million left over for the rest of the squad. Which is more than plenty.

There's another way to look at this. His contract was expiring in June 2015, which meant that with every passing day he was gaining leverage over the club as free agency approached. According to reports in Spain, at least two clubs had offered Ronaldo more money: Paris Saint-Germain and Manchester United.

I find the latter very difficult to believe. Ronaldo obviously has emotional ties to Old Trafford, but it's hard to imagine a club owned by the Glazers offering to pay him more than twice what they pay their current highest-paid player. PSG, well -- that's another issue. Zlatan Ibrahimovic earns nearly that much and he'll be out of the picture soon. Besides, they really don't seem too preoccupied with Financial Fair Play at the Parc des Princes.

- Train: Ronaldo deal restores order at Real
- Rigg: Good night's work for debuting Bale

Whatever the case, you could see the following nightmare scenario unfolding: Ronaldo mopes through the season without a new deal, the club struggles. Then, in the summer, with a year left on his contract and Ronaldo now 29 years old, Monaco or PSG rock up with a cut-price offer and the player states his desire to leave. Maybe for the principality where his agent, Jorge Mendes, already with half a dozen clients in the first team, is close to billionaire owner Dmitry Rybolovlev.

Fortunately for Real, that scenario has been averted. There's still a worst-case possibility -- Ronaldo freaks out and demands to leave -- but if that comes to pass, Real Madrid can negotiate from a position of strength and get full value.

Beyond that, it's a huge figure. And you'll get the usual folks complaining about the obscenity of a footballer earning so much relative to cops, teachers and nurses. But really, the absurdity isn't a guy like Ronaldo. It's the middling players whose rear ends generally stay rooted to the bench (or worse, the stands) and are on multimillion-dollar contracts that are worth getting up in arms about.

-----

As for Bale, he did his part, scoring the goal and putting in a shift for 61 minutes. But the reality is that this is a player who, before Saturday night, had played 33 minutes of competitive football since May 19. He's not going to be himself, and with less than a week to train with his new teammates, it will take a while for him to be back to his best, and possibly even longer for Carlo Ancelotti to find the right balance.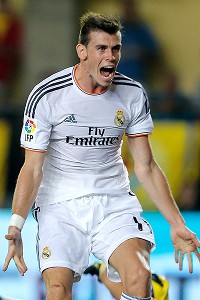 Jose Jordan/AFP/Getty ImagesGareth Bale's debut for Real was tidy but he needs more time. Of bigger concern are his side's defensive weaknesses.

Especially since right now, the defense may well be a bigger worry. Pepe didn't look great against Villarreal, and with Luka Modric occupying one of the spots in front of the back four, there's less of a shield in midfield. Ancelotti needs Raphael Varane to return to full fitness. Somehow, though, it doesn't quite feel right that a team like Real Madrid should be so dependent on rushing a 20-year-old back into the team.

-----

I can't tell whether Mark Halsey has some kind of vendetta against Professional Game and Match Officials Ltd (PGMOL, the body that supplies referees for Premier League games) or if he's just seriously irresponsible. Halsey was a Premier League referee for 14 years before retiring in May. In his new book, excerpted this past weekend in a British newspaper, he made the kind of bull-in-a-china-shop revelations that only someone with no real sense of responsibility towards the game might make.

The most high-profile concern an incident in which he wasn't even involved. In late October last year, Chelsea's John Obi Mikel had an angry confrontation with referee Mark Clattenburg, following a game at Stamford Bridge. Mikel, believing Clattenburg had racially abused him (a claim that was refuted at the time and which all parties now accept did not happen), entered the referees' dressing room and exchanged angry words with the referee. (Mikel was later banned for three games.)

- Report: Refs warned over contacting managers
- Hislop: Blurring the lines of communication

In his book, Halsey reveals that according to his information, Mikel threatened to "break Clattenburg's legs" and that he attempted to punch the match official. He had to be dragged away by members of Chelsea's coaching staff and the refereeing crew.

There are two major problems with this. First, threatening to break someone's legs is the kind of thing that can be pursued criminally. If it wasn't, it's obviously because neither Clattenburg nor the PGMOL wanted it to come out. Nobody gains from this coming out in public, except for Halsey and the fact that we're talking about him more than is necessary.

Second, Halsey wasn't there. Which means that -- assuming he's not making everything up -- somebody told him what happened, whether it was one of the Chelsea guys (unlikely), Clattenburg or his crew or, perhaps, someone at the FA who had access to the witness statements later. Whatever the case, it's obvious that there's been a serious breach of trust here. If the FA can establish who leaked this information to Halsey and authorized him to make it public, they ought to come down swift and hard.

Halsey's other revelation is simply disconcerting. He reveals that he "spoke a lot" to Sir Alex Ferguson and "shared texts" with him. But, of course, he never did him any favors because "Players and managers would not respect you if you gave decisions based on friendship."

Oh, really? You mean it would be wrong for a referee to be biased towards those he thinks are his friends? Wow, that's real profound ...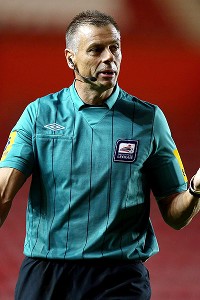 Richard Heathcote/Getty ImagesMark Halsey's decision to go public with his knowledge of the Mikel-Clattenburg incident isn't just irresponsible; it's damaging to the impartiality of referees.

First and foremost, the PGMOL prohibits referees from making direct contact with managers and players, let alone "sharing texts" or calling them up out of the blue as Halsey says he did. There's a very obvious reason for this and it's not hard to figure out why. Referees must maintain not just impartiality, but distance too.

This sort of thing undermines trust in the system. In 2006, Italy's Calciopoli scandal led to Juventus being stripped of two titles and relegated to Serie B (as well as other clubs being punished) precisely because clubs were chatting to referees and selectors.

On top of all this, when the unfounded accusations against Clattenburg were made, Halsey claims he had the bright idea to ring up Sir Alex and "ask a favor." He wanted the Manchester United boss to defend Clattenburg in public. Sir Alex did just that -- whether it was something he would have done anyway or whether it was at Halsey's urging is unknown to us.

Beyond that, you wonder how Sir Alex feels about being dragged into all this. In fact, put yourself in his shoes. Halsey somehow gets your number and rings you up. What are you supposed to do? Hang up on him? And what if he starts sending you texts, whether it's jokes or deep musings on football or whatever ... what do you do? Call your phone company and have him added to the nuisance caller list?

We have no idea what the nature of their communication was. And there obviously is no suggestion Sir Alex did anything improper. But the mere fact that Halsey has dragged him into this suggests their "friendship" might be in peril. And just as important, he has made the job of his former colleagues that much more difficult. Once trust is broken -- and revelations that referees "share texts" with and "ask favors" of managers does just that -- it's tough to rebuild.

-----

Kaka's debut for Milan against Torino on Saturday night was a dud. Milan were fortunate to get a point from the match, but the most troubling thing for Rossoneri fans, though, should be the fact that even if he regains his mojo and returns to the level he was at five years ago (which is rather improbable), Massimiliano Allegri has had to ditch his blueprint and disassemble his tactics to accommodate him.

Using the Brazilian in the hole effectively means playing without wingers, which is probably not the cleverest thing to do when you've got two of them in Stephan El Shaarawy and M'baye Niang who are 20 and 18 respectively and who could well be the future of this club. Everything about the Kaka signing suggests it was done on a whim, a hunch that the gamble would pay off. There's a time to gamble, of course. But this past summer -- when the team had been built a certain way and there was a vision of youth -- was not the time to roll the dice.

-----

David Moyes says he'll speak to Ashley Young about diving. He was booked for one dive in Manchester United's 2-0 win over Crystal Palace and many felt he could have been booked for another when he won a penalty.

I'm not so sure about the second incident. It wasn't a penalty but it wasn't necessarily a dive, either. A non-call might have been more appropriate. Referee Jon Moss was far away and the linesman's view was partially obstructed -- this is one situation where UEFA's much-derided additional assistant behind the goal would have come in handy. He could have helped Moss make a call and would have established that the foul took place outside the box.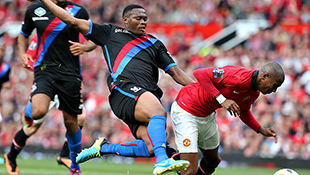 John Peters/Getty ImagesAshley Young was rightly criticized for a dive vs. Crystal Palace. But rather than castigate the player, why not fix the problem on the officiating side?

Ill-informed critics of the additional referee system complain that "they don't do anything," which simply isn't true; they're in constant radio communication with the main official. Others say that it would simply "cost too much" to find, pay and train additional officials for Premier League games. Given the size of the league's TV contract, that part is just silly.

Come the end of the year, the Young decision might amount to the difference between staying up or going down for Palace. It would have been nil-nil at halftime and they would have had a man advantage in the second 45 minutes. Should Palace go down by a single point it will be a heck of a lot more expensive than two extra officials at every game, like we have in the Champions League.

-----

Borussia Dortmund's 6-2 battering of Hamburg on Saturday was a fearsome sight. Consider that Jurgen Klopp's men also hit the woodwork several times and you begin to understand just how neatly this front four are coming together.

That's no mean feat when you consider that half of the offensive quartet -- Pierre-Emerick Aubameyang and Henrikh Mkhitaryan -- are new signings, which suggests that they picked up Klopp's system extremely quickly. Throw in the fact that Lukasz Piszczek won't be back until November (Kevin Grosskreutz has been deputizing at rightback) and that Ilkay Gundogan is also sidelined and it's remarkable how quickly they've hit their stride.

A word of caution, though. Defensively there are still cracks, as evidenced by Hamburg's goal, when both Mats Hummels and especially Neven Subotic seemed to lose Heiko Westermann's large frame. And Hamburg were, frankly, terrible.

That said, Dortmund are on their way to cementing their status as one of the most entertaining and attack-minded teams in Europe. And it's a credit to Klopp how smoothly the new boys have settled.

-----

OK, referees make mistakes and they're human. Fine. But it would be nice to know what Martin Atkinson was thinking when he chose not to grant advantage to Sunderland against Arsenal. For those who missed it, Bacary Sagna was wrestling with Jozy Altidore. The U.S. centre-forward broke free just as Atkinson blew his whistle and fired the ball into the back of the net. Atkinson called it back and gave a free kick to Sunderland.

Two obvious problems. The first is that while advantage isn't something a referee is required to grant, it's clearly good officiating. He could easily have allowed the play to run its course and, if Altidore missed, call it back for the Sunderland free kick. The other is that, if you think Sagna committed the foul, then he was the last man and was clearly denying a goal-scoring opportunity. Which means he could be sent off.

It's one thing when a referee misjudges something. That can happen. But in this case, he judged it correctly: Sagna was all over Altidore. What he got wrong was the thought process that followed. At the very least an explanation or acknowledgement of what he was thinking at the time wouldn't be remiss. And it would be the kind of thing that might actually generate more goodwill towards officials.

-----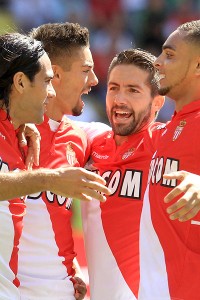 Jean Christophe Magnenet/Getty ImagesAS Monaco may be reviled but it's clear by the players brought in that owner Dmitry Rybolovlev is in it for the long haul.

Monaco, a club who averaged barely 6,000 fans per game in the French second division last year, are an easy club for the neutral to dislike. Their foreign players don't pay income tax (an unfair advantage that may change real soon), they have a Russian oligarch for an owner and they spent well in excess of $200 million this summer in net terms.

But one thing they can't be accused of is being fly-by-night guys who are interested only in instant success. Of the 14 players who stepped out against Lorient on Sunday, no fewer than eight (Fabinho, Layvin Kurzawa, Marcel Tisserand, Geoffrey Kondogbia, Lucas Ocampos, James Rodriguez, Emmanuel Riviere and Yannick Ferreira-Carrasco) are 23 or younger.

How all this can ever be sustainable -- Monaco are top of the table and drew a whopping crowd of 8186 -- in the Financial Fair Play era remains to be seen. What's pretty clear, though, is that it's a long-term project.

-----

Ahead of Saturday's clash with Inter, Juve boss Antonio Conte said the game was far more important to the Nerazzurri than it was to his team.

Why? In a nutshell, because Juve know how good they are. Even a defeat won't dent their confidence. Inter, on the other hand, need validation and credibility.

The 1-1 draw offers a fair amount of both to Walter Mazzarri's crew. For most of the game Inter were able to stand toe-to-toe with their opponents. That, at least, shows that tactically he knows what he's doing. Ultimately though, it's down to the quality of the players. And if you go through the two lineups and ask yourself how many of Inter's starters on the day would have made the Juve XI, it won't be a pretty sight.