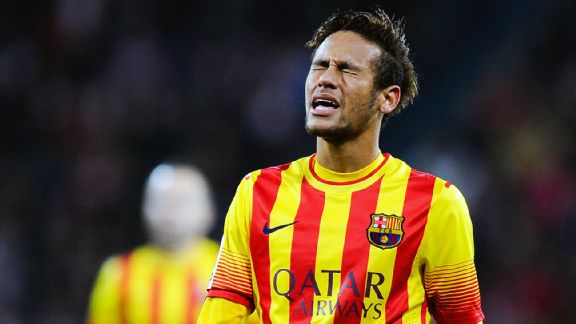 David Ramos/Getty ImagesBarca's woes could easily be a hiccup, but Neymar & Co. need to work on their consistency.
One of Tata Martino's tasks as Barcelona manager was to vary their style of play and make the team less dependent on Lionel Messi by helping Neymar's integration into the side. By and large, Martino was getting there without sacrificing results, as evidenced by the 16 wins and four draws in the club's first 20 games of the season in all competitions.

But after back-to-back defeats -- against Ajax in the Champions League and at Athletic Bilbao on Sunday -- it's inevitable that his progress would be reassessed. Continue Reading...