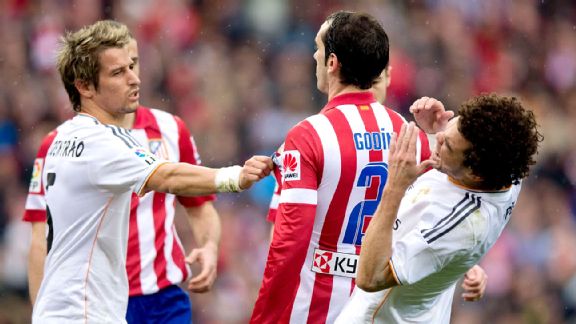 Gonzalo Arroyo Moreno/Getty ImagesReal fought for their point vs. Atletico, one that might be crucial in La Liga.
Now this is what you call a derby. After years of playing second banana to the blue bloods from the Bernabeu, Atletico Madrid took to the pitch with the kind of determination that their manager, Diego Simeone, oozed from every pore in his playing days. (Yeah, I know it's a cliche, but if there's one relationship that epitomizes this, it's the one between "El Cholo" and his crew.)

We got 94 minutes of entertainment and drama: Real Madrid taking the lead because Karim Benzema got his timing right; Atletico responding with red and white fury, pushing the visitors back, back, back. Continue Reading...